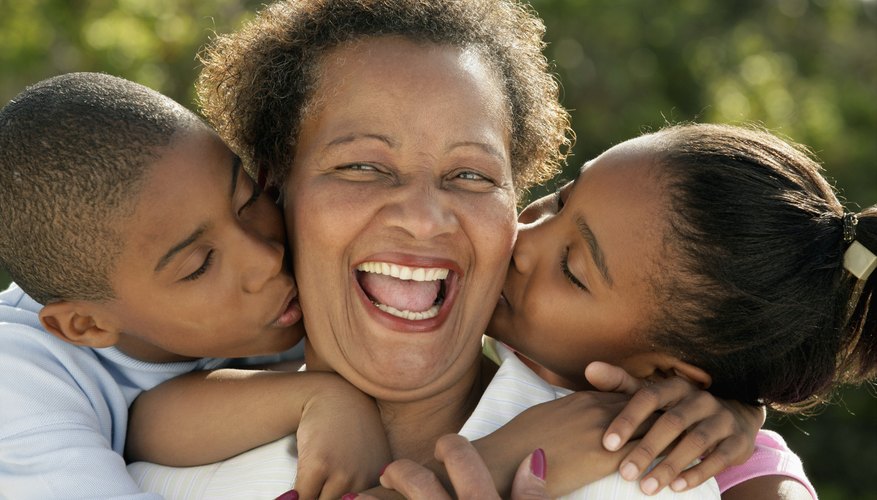 You're traveling overseas and you would love to bring your tot, but on this particular trip it's just not possible. Luckily, you can call on your child's grandparents, but then your brain starts to hurt when you think about all of the things "the Grands" will need so that they can care for your little one while you're away. The essentials, particularly health information, medications and allergies -- along with emergency contact information so that the Grands can reach you while you're out of the country -- are the most important things to leave with your child's caretakers. Of course, your child may need some extras like his favorite blankie or stuffed animal, so pack these things, as well.
Emergency Contact Information
The Grands are going to need to know exactly where you will be while you're thousands of miles away. While using your cell phone in a foreign country may not be cost-effective, it's important to provide your caretakers with the name, address, and telephone number of the hotel at which you will be staying, along with the name, address and telephone number of the company that's providing for your lodging accommodations, and any other pertinent information relevant to where you will be. Leave your child's caretakers with a copy of your itinerary, and look into signing up for a free Smart Traveler Enrollment Program from the U.S. Department of State. It's also a good idea to provide your parents or in-laws with emergency contact information of a close family friend, or someone else that you would call on if you were in need of assistance with your child.
Health Information
You can never leave behind too much health information. Provide the Grands with information about your child's health conditions, if applicable, along with a list of your child's medicines, dosages and dosage frequencies. Give your parents or in-laws the names, numbers and addresses of your child's pediatrician or health specialist, and any other health professionals treating your child. If your child has food allergies, be sure to leave a list of those along with an Epi-Pen that you've shown the Grands how to use. If you'd really like to be thorough, provide your child's caretakers with a handy emergency government number such as that for poison control. They may think you're being a little neurotic, but hey, it's better to have the extra information and not need it then it is to need it and not have it.
Medical Information and Procedures
You may not want to think about it, but in the event that your child needs to go to the hospital emergency room you want to be sure that the Grands have everything they need to get your child optimal care. Leave a copy of your child's insurance card in an envelope along with the name and number of your child's pediatrician. Grandparents.com recommends that caretakers also carry a signed authorization letter that allows grandparents to stand in for parents and receive the child's medical information from a health official in the event of the parent's absence. Remind your parents or in-laws that in the unfortunate event that your child has to be taken to the emergency room for any reason, it's important that they remain calm and supportive for their grandchild so that he can enjoy a speedy recovery.
Considerations
As mentioned above, if your child won't close her eyes at night without her favorite, slobber-soaked stuffed animal then be sure to take it over to the Grands' house so that your child doesn't have a fit at bedtime. If you have a finicky eater, then try to bring your little one's favorite foods to his grandparents' home, or provide resources for the Grands to get these foods, as long as it's not an inconvenience. Ask your child what she needs to make her stay at her grandparents' home as comfortable as possible, and check in with the Grands to ensure that you provide them with what they'll need to be successful caretakers. If you're traveling while your child is still in school, then coordinate pick-ups and drop-offs with the school and your parents or in-laws to ensure smooth transitions. Be sure to update emergency contact information for your child's school including your parents or in-laws' contact information. The main idea is not to cause a minor ripple in your child's daily routine as you travel safely abroad.