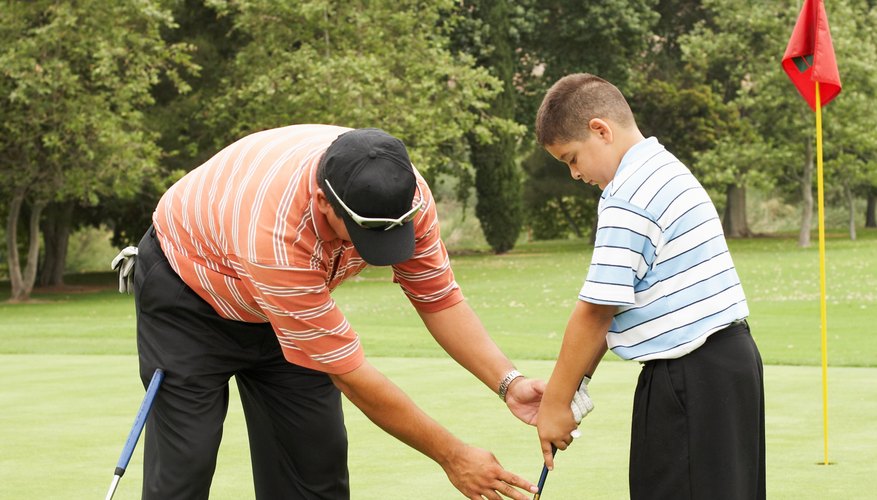 Avid golfers often start out golfing in childhood, and many golf camps throughout Virginia cater to youngsters. Whether parents are looking for their children to attend an overnight or day camp, plenty of golf camp options exist in Virginia.
1757 Golf Club in Dulles, VA
The 1757 Golf Club, in Dulles, is a camp taught by tournament winning GA/LPGA Class A golf instructors. The camp caters to kids ages 5 to 15, and classes are separated into age groups. Participants will use a grass teeing area, sport turf, two short game greens and a large putting green. Premium range balls are used at the camp and are provided to participants. Also included is video analysis, daily drills and interactive games to work on golf principles. Participants will work on swing fundamentals used in driving and putting. Daily quizzes and games are used to demonstrate skills used and to aid in the retention of material covered. The camp has an 8 to 1 student-teacher ratio, and has both full and half day camp.
NIke Golf Camp, WIlliamsburg
The Nike Golf Camp, in Williamsburg at the University of William & Mary campus, is an overnight camp. Students play daily with instructors, either nine or 18 holes at the Williamsburg National Golf Club. Nike packages are provided, which include a Nike hat, one dozen Nike golf balls, a workbook to be used at camp and a Nike golf bag tag. The camp also includes night-time outings to play miniature golf and a field trip to Colonial Williamsburg.
Reston National Golf Camp
The Reston National Golf Camp is in the northern Virginia city of Reston. The camp has several options for campers, including half-day or full-day camp. Full-day campers can choose an advanced option that provides Nike products. The package includes Nike products such as golf balls, golf hat, glove and shirt. Girls can attend a females-only camp, if they wish. The Reston National Golf Camp offers 35 hours of instruction for full-day camps, and 15 hours of instruction for half-day camp. On-course strategy training is provided, as is video analysis for advanced camp participants.
4 Stars Camp at University of Virginia
The 4 Star Camp is in Charlottesville at the campus of the University of Virginia. This camp is run by PGA/LPGA golfers, and includes three hours of instruction four days per week. Campers will play daily on the Birdwood Golf Course on the campus of the University of Virginia. Camp participants will receive a workbook, end of camp analysis with recommendations for improvement, and video analysis of their play. Classes are small, and camp participants are grouped by skill level. Campers can attend classes for one week, or sign up for multiple weeks. Options are available for day camp only or kids can participate in overnight camps. For overnight campers, evening activities are often planned.