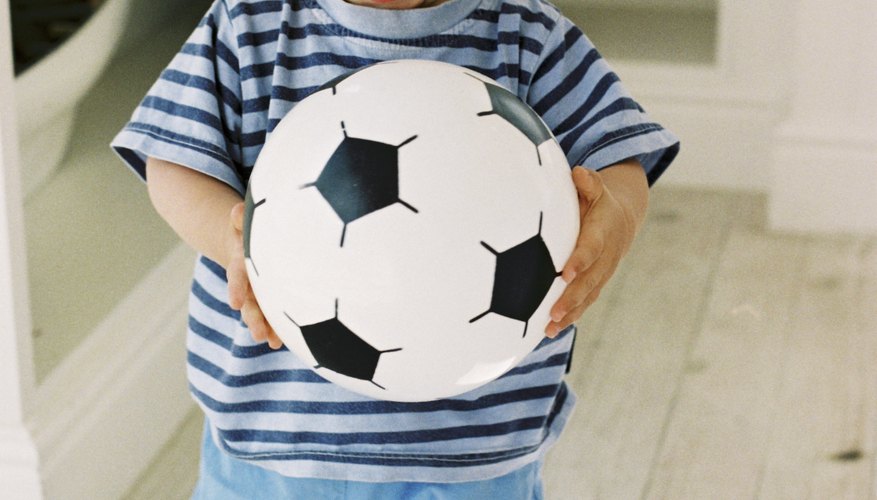 As a mom you always want to have some go-to activities stashed away in your little bag of tricks. These are especially helpful during those times when your little guy is bored of being at home and needing a change of scenery. St. Peters, Missouri, a 35-minute drive from St. Louis, offers a variety of engaging activities to keep your kiddo happy.
Outdoor Activities
Get your cutie pie outside for some fresh air. During the summer your little fish can cool off at one of the outdoor pools. Splash and play the day away at the Golf & Recreation Center Pool (no website; 200 Salt Like Road, St. Peters; 636-397-3003). You can swim or take a ride down the large or small water slide. Sign your 4- or 5-year old up for T-ball during the summer. This program, offered through the city (stpetersmo.net), is a great way to introduce your little one to America's favorite past time. All she needs to bring is her own baseball glove. Visit Brookmount Park (no website; 34 Jane Drive, St. Peters; 636-477-6600) where you little one can bring her bike along and ride the Tikes and Trikes Roadway.
Indoor Activities
The weather in St. Peters isn't always ideal for outdoor play. You can spend a rainy or snowy day snuggled up with your cutie at the Spencer Road Branch of the St. Charles City-County Library District (youranswerplace.org). Attend programs like Time for Twos, Bedtime Story Time and Science Fun for Little Ones, which take place regularly. Your little one can listen to the stories, play games and make crafts to take home. Visit the St. Peters Rec-Plex (stpetersmo.net/rec-plex-facilities) where you can play together in the Natatorium with a heated family pool, waterslide and interactive play features. It's the perfect place for water play any time of the year.
Camps and Classes
Keep your rambunctious little man busy with a camp or class. The St. Peters Cultural Art Centre (stpetersmo.net/arts-center) offers art camps during the summer for ages 2 and up. Your 2- to 3-year-old can attend Toddler Camp and your 4- to 5-year-old can go to Preschool Camp. Kids get to create their own artwork that will be displayed for residents of St. Peters to see. Let him give a dance class a try. The St. Peters Academy of Dance Inc. (stpetersacademyofdance.com) offers tap, ballet and jazz classes for kiddos 3 and up. Your child can also take part in classes at The Little Gym (thelittlegym.com). He can choose from gymnastics, sports skills, karate or a mommy-and-me class.
Events
Make plans to attend some of the events that take place in the St. Peters area. Go to events at the Rec-Plex South (no website; 5250 Mexico Road, St. Peters; 636-477-6600). Around the holidays, your sweetie pie can have breakfast with Santa. Along with breakfast, every child goes home with a gift from the big guy. In the fall, go to the Halloween carnival, where your kiddo can enjoy dinner, crafts and games with you. Don't forget to wear your costumes so you can get an extra treat! At St. Peters City Hall (no website; 1 St. Peters Centre Blvd, St. Peters; 636-477-6600) your sweet little girl can go to the Father-Daughter Sweetheart Dance with her daddy. This event takes place around Valentine's Day and includes dancing, snacks and a picture to take home.