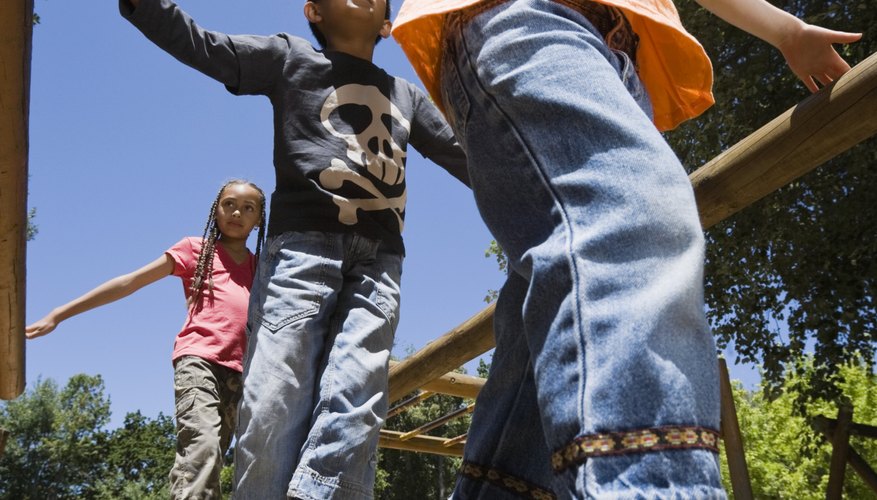 The town of Fuquay-Varina is located in Wake County, North Carolina, just outside Raleigh. Whether you are a resident of Fuquay-Varina or a visiting tourist looking for places to spend quality time with your family, this little city has many activities that offer fun and memorable moments for moms, dads and kiddos.
Festivals and Celebrations
Fuquay-Varina (fuquay-varina.org) holds several town events and festivals throughout the year. For instance, children under 10 are invited to participate in an egg hunt held each spring. Every July, the city holds Movies in the Park. You can find a schedule of movies and times so you can decide which movies you and your children would enjoy the most. On the first Friday and Saturday each June, the town organizes the Celebrate Fuquay-Varina festival (www.celebratefv.com), with live music, games and face-painting.
Parks
Fuquay-Varina is home to 16 parks (fuquay-varina.org/departments-and-services/parks-recreation-and-cultural-resources/parks/) that make up over 200 acres of the town. The Carroll Howard Johnson Environmental Education Park features wooden paths that loop through the picturesque natural world of North Carolina, along with picnic grounds, an amphitheater and family restrooms. Library Park is a small bit of green that is adjacent to the town's museums, offering a restful spot for a picnic. Action Park is home to youth baseball fields, tennis courts and a playground so your little guys can run off some energy.
Museums
Three museums (fuquay-varina-museums.org) make up the museum complex in Fuquay-Varina. The First Fuquay Springs Post Office, which was opened by postmistress Hattie Parker Jones in 1902, was donated to the town by the Jones family and restored to give visitors a feel for how a post office would have run in 1902. Next is the Ballentine Schoolhouse, a two-room building which was once a working school and is now a museum featuring many artifacts from schools in the late 19th century. The Centennial Museum opened as part of the town's centennial celebration in 2009. It is home to hundreds of artifacts that help tell the story of the town's history, including pieces from the railroad, the town's first drugstore and a collection of historical photographs.
Classes and Programs
Several facilities offer classes and programs for young children, giving them the opportunity for hands-on activities involving many different topics. The Stars Theater and Arts Center (starstheatreandart.com), for instance, offers classes in the performing arts, such as acting and dance, to preschool children. Ballentine Farms Riding Academy (ballentinefarms.com) has private riding lessons for kids as young as 3. Hit and Run (hitandrunfv.com) is a facility for active play and learning and features lessons in batting cages and on basketball courts. Hit and Run offers the choice of a monthly membership fee, if you're in for the long haul, or hourly rates, if your family is just passing through.