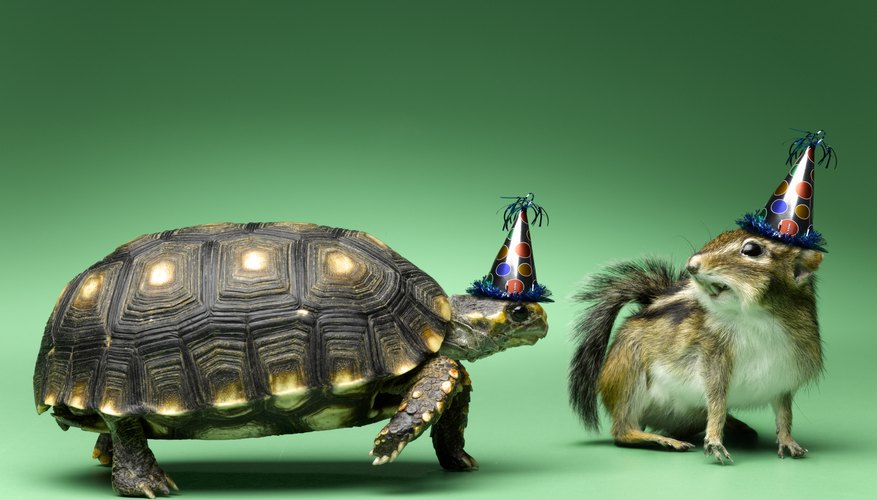 Many couples flock to Buffalo every year for a romantic getaway to Niagara Falls, but the city is also home to a diverse array of activities for children. Kids who are turning another year older in Buffalo have a lot of options for celebrating in style, from educational shindigs at the zoo or the museum to energy-pumping parties playing laser tag, riding go-karts or skating.
Educational Activities
Kids can learn and have fun while celebrating their birthdays. At the Buffalo Zoo, kids can celebrate with a themed birthday party, such as Rainforest or Bird and Snake. Parties are for a minimum of 10 children, and they include a private room, party host, pizza and drinks, souvenir bag with an animal toy, admission to the zoo and a live animal demonstration. At the Buffalo Museum of Science, kids can explore the museum's exhibits, which include hands-on displays to learn about bugs, geology, health, the human body, and more. Birthday parties include a private party room, lesson activities and themed decorations. Refreshments and decorations are available for an additional fee.
Arts and Crafts
Creative kids have several options for celebrating in Buffalo. At Artyard Studio, kids can take art classes such as pottery, drawing and art exploration by themselves or with their parents. Birthday parties include a group lesson in a private room. Parents can choose the project, or a custom activity can be created around a theme. Kids who prefer to create in the kitchen can celebrate their birthdays at Delish! where they can enjoy a cooking class with up to 29 of their closest friends. Delish! offers cooking parties for kids ages 9 and older, and the party can be held on site or in your home.
Sports and Recreation
A number of opportunities are available for kids celebrating a birthday who love sports or participating in athletic activities. Groups of 20 or more get discounted tickets to see baseball team Buffalo Bisons play. Birthday guests can even get a birthday message on the scoreboard, and groups get a discount in the gift shop. For those who prefer to be a part of the action, Xtreme Wheels Indoor Skate Park gives kids the opportunity to roller blade, skate board or ride BMX bikes. The skate park includes ramps and obstacles to improve skill and enhance fun. Birthday parties give groups use of the park for three hours and provides pizza and refreshments.
Gaming
Indoor play centers, arcades and other gaming zones are available for birthday parties for kids of all ages. Adventure Landing includes 18 holes of miniature golf, an arcade room and prizes for tickets won during gaming. Different party packages are available for birthdays, but they may include a party host, a party table, arcade tokens, unlimited miniature golf, pizza and other refreshments. About 30 miles away in Holland, kids can celebrate their birthdays at Holland Paintball Adventure Park, where they can face off against each other in an extreme game of paintball. Party packages include equipment for up to 11 players, including 100 paintballs for each player. Packages also include hot dogs, chips, drinks and a free t-shirt and equipment upgrade for the birthday guest of honor.