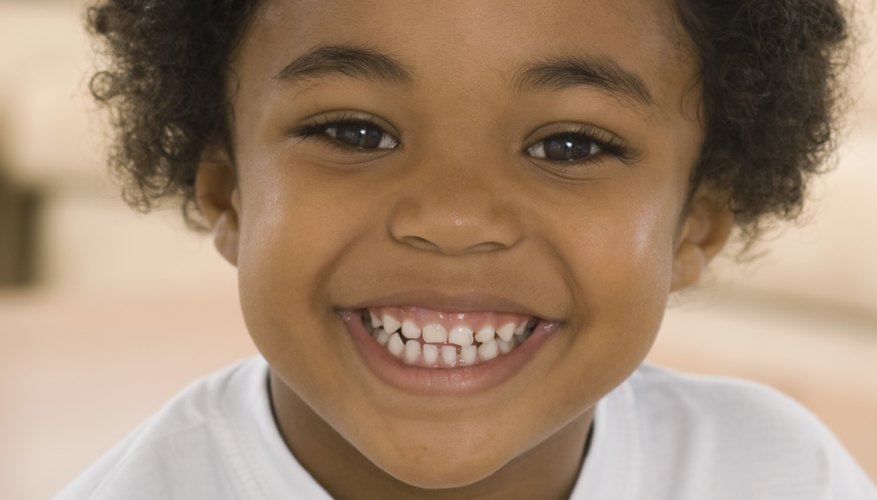 There's no need to break the bank when you want to keep your 5-year-old occupied. Kids this age often have a vivid imagination, and they have strong enough communication skills to share their thoughts and observations with anyone who's willing to listen. Stay busy exploring and playing with your 5-year-old.
Outside Play
The outdoor world is full of options for inexpensive play, with little or no equipment necessary for fun. Kids in the 4- to 5-year age group have the gross motor skills to stand on one foot for about 10 seconds, hop, swing, climb and do somersaults, according to the American Academy of Pediatrics. With these skills, keep your child actively busy with hopscotch, follow the leader, hide-and-seek, red light-green light and kickball outdoors. Vary the activities to keep them interesting and engaging for your youngster.
Indoor Play
Stimulate your child's imagination and curiosity with engaging activities indoors. Throw a blanket over a few pieces of furniture for a makeshift fort or tent. Give your youngster a flashlight, and he can pretend he's camping out. He might even enjoy taking books and coloring paper into his tent for quiet play. A simple deck of cards can also provide inexpensive playtime for your 5-year-old. Play "Go Fish," "Old Maid" or other simple card games. You could also create a deck of pairs of cards and play a memory matching game with your child.
Arts and Crafts
By providing simple and inexpensive art supplies, your child can create artistic projects. Crayons, paper, glue and watercolor paints can form the foundation of his artistic creations. For additional materials, teach your child the magic of recycling and repurposing. Save items such as cereal boxes, paper towel rolls, egg cartons, clean milk jugs, shoe boxes, oatmeal containers and brown grocery bags. Designate a bin for collecting these household treasures, and your child can use the items for pretend play, constructing and creating.
Teaming Up
Your 5-year-old has a growing awareness of the world around her and has a strong desire to understand how things work. Foster this curiosity and gain some important bonding time by including your youngster in your household activities. Team activities include folding and sorting laundry, sweeping the floor, decluttering a room, wiping down tables, dusting and unloading the dishwasher. Keep work time fun by talking with your child, singing and discussing whatever project you are tackling.