Visiting Syracuse, New York, in the winter often means you'll be spending much of your time indoors, as the freezing temperatures and snowstorms can be harsh. Even when visiting in the summer, a sudden rainstorm can throw off your plans to explore this university town. Bad weather doesn't have to confine you to your hotel room, however. Syracuse has several indoor attractions to keep the whole family, including children, entertained, happy and dry during your stay.
Museums for Kids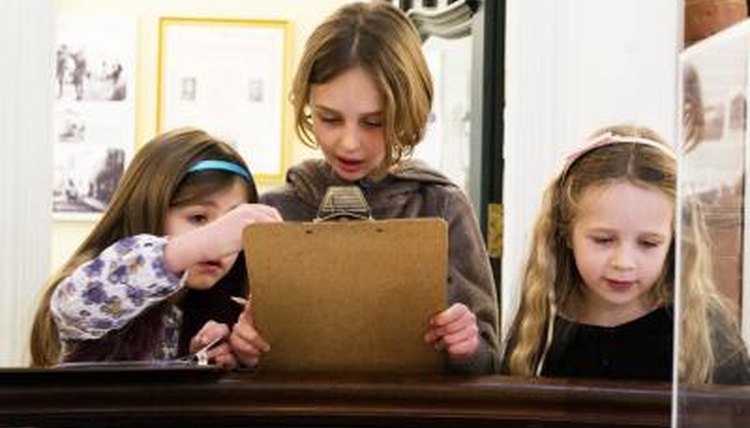 Mypurgatoryyears/iStock/Getty Images
The Museum of Science & Technology in downtown Syracuse combines hands-on fun with exciting educational experiences for kids of all ages. The museum features an IMAX Omnitheater for both educational films and kid-friendly theatrical releases and a planetarium. Hands-on exhibits include the Science Playground, Flight & Space and an earth science Discovery Cave. Another museum kids might enjoy is the Museum of International Masks and Puppets inside of the Open Hand Theater. The museum provides a colorful, whimsical and educational look at masks and the art of puppetry throughout history and around the world. The collection includes traditional marionette puppets, shadow puppets, African tribal masks and Vietnamese water puppets.
Quirky and Cool Spots
Mypurgatoryyears/iStock/Getty Images
Take the kids to WonderWorks, dedicated to all things weird, cool and fun. The building is designed to look like it is upside down and has more than 100 exhibits and attractions for kids to explore. Highlights include educational attractions, such as Hurricane Shack, where kids can experience a hurricane, an Astronaut Training Challenge and a Virtual Sports arena to test athletic skills. WonderWorks also includes a 4-D motion ride simulator, laser tag, and a three-level ropes challenge course. Another cool attraction for older kids is the 5 Wits Syracuse, a high-tech immersive game experience with both physical and mental challenges. Similar to a live video game adventure, the games change periodically but have included an Egyptian-themed adventure, TOMB and a spy adventure, Espionage.
Celebrate the Arts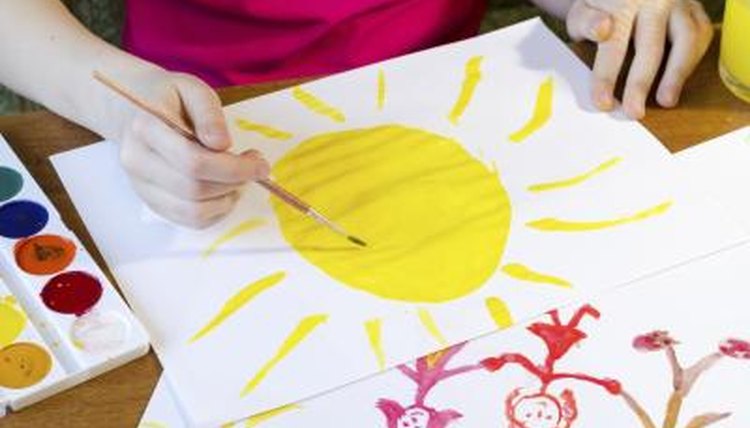 nadyatess/iStock/Getty Images
Take your kids to one of Syracuse's child-friendly art studios where they can learn to paint, draw or sculpt. Shades of Orange provides a variety of art classes for both kids and adults, including oil painting, jewelry making and T-shirt designing. It also regularly offers themed classes based on popular children's movies and books. Immerse your kids in the performing arts at the Syracuse Children's Theater, which performs at the Mulroy Civic Center Theaters. Productions are nearly constant and primarily feature child actors. All productions are geared toward families and include major Broadway musicals and original plays.
High-Energy Thrills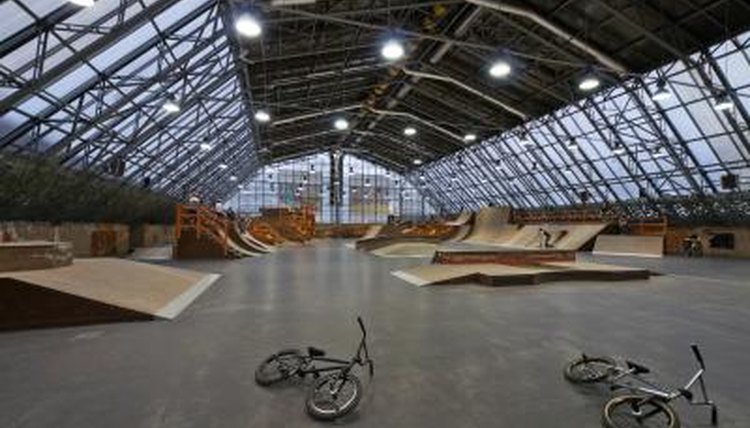 dmitryelagin/iStock/Getty Images
Take bike-loving kids to Cranx Indoor Bike Park, a 90,000 square foot indoor and outdoor complex with features that appeal to everyone from beginners to experienced mountain bikers to BMX bikers. It has a cross-country track, inclining trails, half-pipes and a street biking area. If you didn't bring your own bikes, you can rent bikes at Cranx, along with helmets and knee pads. You can also take the kids to Pole Position Raceway for indoor go-kart riding on a challenging super-winding course. The electric go-karts at Pole Position can reach speeds of up to 45 miles per hour. Junior karts are available for kids between 48 and 58 inches tall.