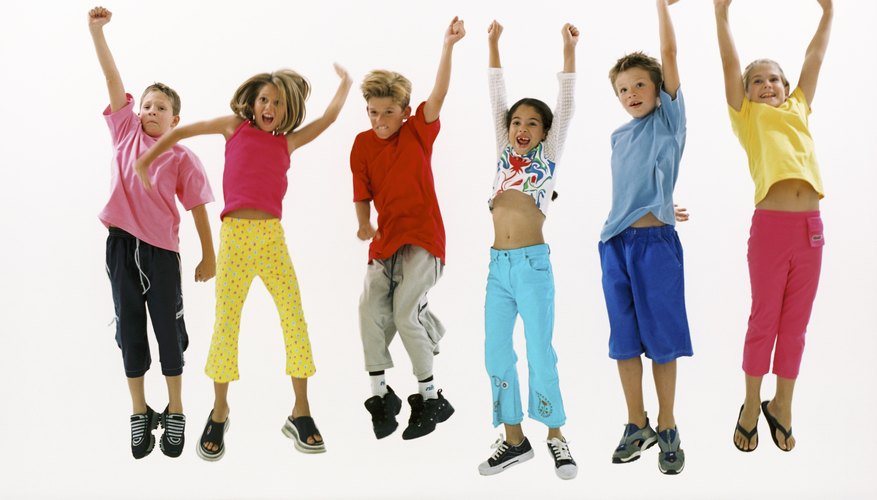 Got nothing to do on a rainy day? Well, in the township of Bensalem, PA, situated next to the northeast portion of Philadelphia, families can choose from a wide array of activities for children. With so many activities dependent on the weather, it's good to know you have a few indoor options in Bensalem and the surrounding area.
Library Time
One engaging way to spend a day indoors with children is at the library, where they can have fun and do something educational at the same time. The Bensalem Branch of the Bucks County Public Libraries (buckslib.org) on Hulmeville Road is open to the public Monday through Saturday. Toddler and preschool story time takes place at this branch on the days listed on the library calendar. Come on in for a story or crafts through weekly programs with changing themes like Talk Like a Pirate Day, Wonderful Wednesdays with Toddlers and Babies with Books.
Movies
Children can enjoy a family day out to the movies at the AMC Neshaminy 24 movie theatre (www.amctheatres.com/). You have a choice of 24 movies available on a daily basis. For an extra surprise, choose a 3D film. Grab a pair of 3D glasses for everyone and watch as the kids are amazed. Add in some special treats, like popcorn, a drink, some candy and a stop at the game room, and this indoor activity will be a hit.
Bounce Time
Only 11 minutes away, in Levittown, PA, Bouncing Off the Walls (bouncingoffthewalls.com) is an ideal location for children who need an indoor activity to burn off all that stored-up energy. Bouncing Off the Walls is for children 6 years old or younger and is open Tuesday through Saturday for open play time. Kids can climb through a jungle, bounce around on inflatables and explore the backyard tree house, all while in a safe environment designed with younger children in mind.
Museum
Just under 30 minutes away, in Philadelphia, is the Please Touch Museum (pleasetouchmuseum.org/visit/). This museum was created with families of younger children in mind, making it an excellent indoor activity for kids. Exhibits are designed for "purposeful play," with activities that encourage children to be creative, use their imagination and promote critical thinking. So, while children are enjoying themselves, they are strengthening their minds at the same time. There are daily story times where young children can listen to a story and even meet characters from that story. Check out the beautiful Woodside Park Dentzel Carousel, take part in a Music and Movement program or try one of many sensory and manipulative art experiences in the art room.