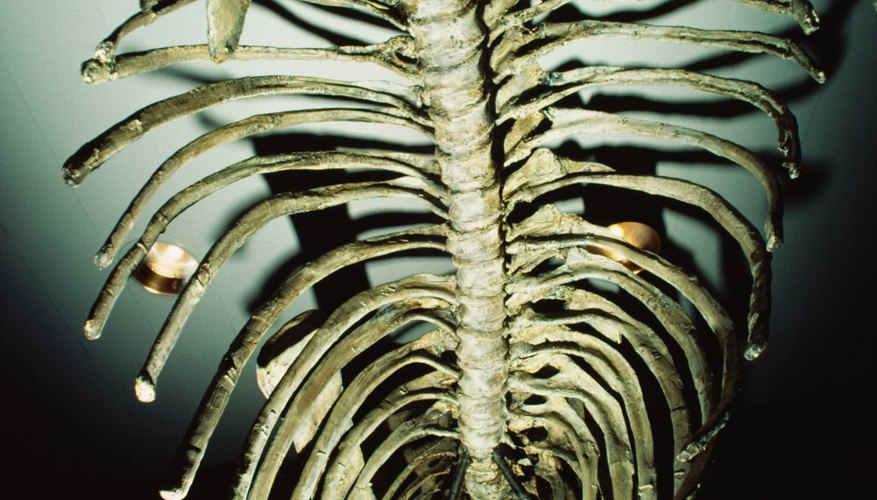 Lansing, the capital of Michigan, is located along the Grand River in the state's lower peninsula. Despite its large size, Lansing has the feel of a small town complete with scenic views and old-fashioned architecture. Since your toddler probably doesn't care much about views and buildings, there are plenty of kid-friendly activities in Lansing and the surrounding areas that she's likely to enjoy -- including many that are perfect for a rainy day.
Learning Activities
Curious toddlers would revel in a chance to spend time at Impression 5 (www.impression5.org). It's a self-directed learning center that will encourage your toddler to build with blocks, pipes and tubes, as well as explore electricity, magnetism, light, color and simple machines. Your toddler can also make her own music, blow bubbles, throw things and play in the water, too. Don't forget to visit the First Impression Room, as it's a designated play place for babies and toddlers that includes playgrounds, things to climb and an interactive water table. For more learning activities for your toddler, you can visit the Capital Area District Library (cadl.org), which has several branches in Lansing. Here, you can read to your little one -- and then participate in an interactive story time. The Michigan State University Museum (museum.msu.edu) is a gem located in East Lansing, a suburb of Lansing about 4 miles away. Here, your toddler will see life-size dinosaur replicas, experience the past with 3D glasses and enjoy hands-on activities at the Evolution in Action exhibit.
Physical Activities
Play (playeastlansing.com) is exactly what it sounds like -- a place for your child to let loose and have a good time. The indoor playground includes a playhouse, a model farmer's market, race cars, a train table, a puppet stage, a playground and an interactive puppet stage. There's a special nook dedicated to snuggling up and reading a good book. The play space has a huge supply of toddler-friendly toys such as chalkboards, blocks, balls and riding toys, too. Extreme Fun (extremefunmi.com) is located in Okemos, which is a suburb of Lansing about 15 minutes away. The center has eight toddler-friendly inflatable playgrounds including a pirate ship and a farm. Your toddler can also play in Tot Town, too, which is a play space devoted to babies and toddlers at the center. Jumpin' Jax Bounce Arena (jumpinjaxbouncearena.com) is an indoor playground for children ages 2 and older. It has seven inflatable playgrounds that include slides, obstacle courses and jumping areas. The center has a toddler area for children under age 4 as well.
Structured Classes
Register for a class at the Haslett Community Center (haslett.k12.mi.us/education), which is about 20 minutes from Lansing. Choices abound and include toddler swim classes, art activities and toddler martial arts training. If your toddler loves the water, take a parent toddler swim class through the Lansing Parks and Recreation Department (lansingmi.gov/parks/). You can register your toddler for age-appropriate swim lessons at one of the indoor swimming pools, too. The recreation department offers free play in the gym and structured gymnastics classes for toddlers, too. Musically-inclined toddlers might enjoy taking a class at the Community Music School (cms.msu.edu/). Here, your toddler can listen to music, dance and play musical instruments.
All Day Adventures
If you're willing to drive about an hour from Lansing, there are other indoor activities for your toddler. The Kids 'N' Stuff Children's Museum (kidsnstuff.org) is about 50 minutes from Lansing in the city of Albion. Here, your toddler can play in the interactive village, go shopping at the kid-size grocery store, do a messy art project, play in the water or put on a puppet show. You might also want to spend the day at the Air Zoo (airzoo.org), which is located in Portage, about an hour away from Lansing. This indoor attraction has several interactive rides such as the Space Shuttle ride or the Mission to Mars. Your toddler might enjoy one of the hands-on science experiments, too.