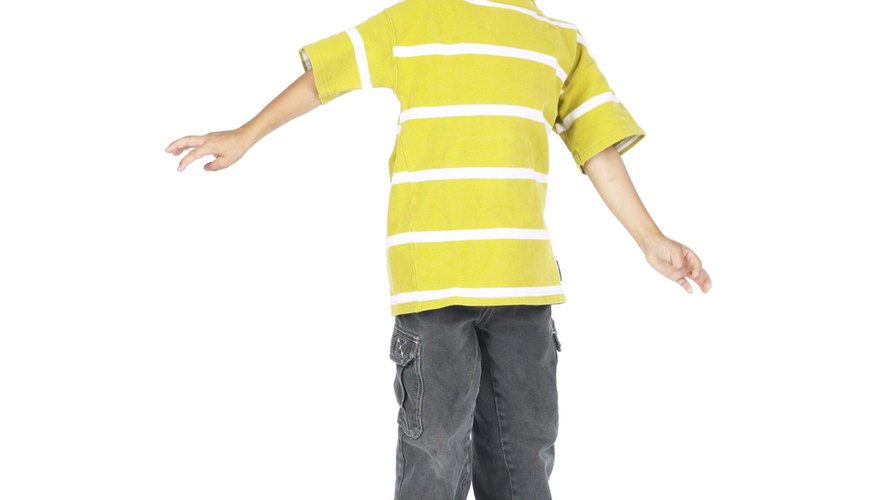 Syracuse is home to many parks and plenty of outdoor attractions. However, if the weather isn't cooperating -- or if you simply don't feel like spending time outside -- you'll find plenty of fun indoor activities in and around Syracuse, too. The Syracuse area has much to offer families with kids of all ages.
Museums
You probably don't think of museums as "active" places -- except that most children's museums encourage touching, exploring and moving things around. The Rubenstein Museum of Science & Technology has plenty of hands-on exhibits, including a control model of an F-16 plane and a rocket. Kids can use controls to make the F-16 dip, dive and fly. They can also learn about radar and its importance to safe air travel. Another hands-on museum is the Erie Canal Museum, which chronicles the history of the Eerie Canal. Kids can climb onboard a life-size replica of a canal boat, plus explore exhibits on life in the area during the 19th century.
Unusual Attractions and Fun Games
It doesn't get much quirkier than WonderWorks, a building designed completely upside down -- where the furniture is stuck to the ceiling and the roof of the house is touching the ground. Here, kids can learn about natural disasters, step into an anti-gravity chamber, explore outer space and ride a virtual roller coaster. Kids over age 4 can also jump into the Canyon Climb Adventure Ropes Challenge Course, a suspended indoor obstacle course that includes bridges, swinging ropes and more. WonderWorks also offers laser tag as well as a video arcade as part of the fun experience. If your kids just can't get enough laser tag, you can also take them to The Fun Junction, a state-of-the-art laser tag facility with two locations: one in Cicero, about 15 minutes from Syracuse, and another in DeWitt, about 10 minutes from Syracuse. These facilities also feature mini-bowling and video arcade games.
Theater and the Arts
Despite its name, the International Mask & Puppet Museum is so much more than a collection of exhibits. In fact, this is a combination museum and theater where kids can learn to play with puppets and marionettes, watch performances and attend workshops. The Syracuse Children's Theatre is another good indoor destination. Here, kids can watch everything from musicals to classics -- as well as join workshops and summer theater camps.
Programmed and Play Fun
The Jewish Community Center of Syracuse located in Dewitt offers programmed fun, including gaming and computers, arts and crafts, drama, and ballet, jazz and tap instruction, as well as a gymnastics school, for school-age kids. The center also has a an Early Childhood Development Program, where kids under age 5 can do crafts, sports and join a number of organized activities. There are also summer camps available and a number of activities and events throughout the year. The Kidz Club, located in Phoenix, just about 25 minutes from Syracuse, is an indoor playground for kids ages 8 and under, featuring everything from slides to bouncing areas -- plus a cafe and snack area. Here, kids can enjoy open-play fun, or you can sign them up for Gail's Lil Dancin' Pals Creative Music & Movement, a class that's a combination of music, sign language, instruments, and dancing for children 10 months to 4-years-old and their caregivers.