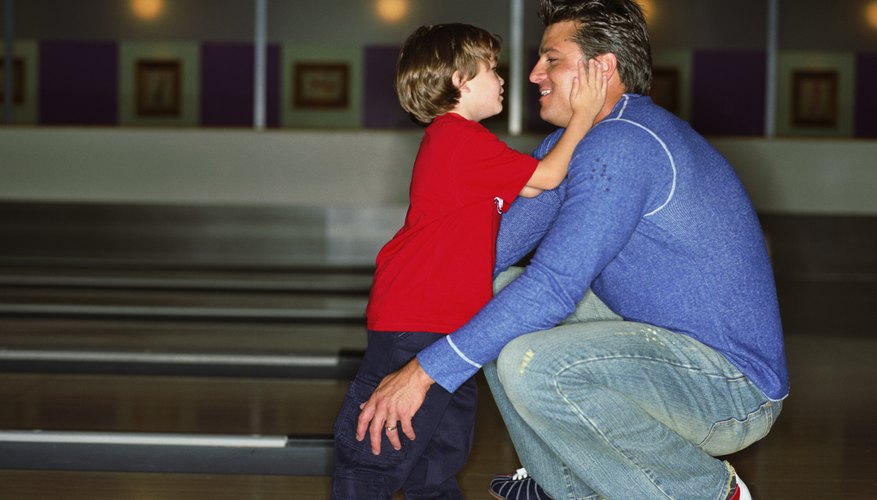 Blaine, Minnesota is only a 13-mile drive from Minneapolis. Big-city experiences are a short distance away, but Blaine still offers a small-town atmosphere. The winters are long and cold in Minnesota, so it's a good idea to plan a variety of indoor activities to entertain your kids. Blaine is home to an assortment of entertaining, family-friendly locations such as museums and the National Sports Center.
Air Museums
Blaine is home to two air museums -- both of which provide an afternoon of fun and education for kids. The American Wings Air Museum offers a collection of military, pilot and aviation items that will spark the interest of kids with a passion for flying. Here, your child will discover Mohawk airplanes, military apparel, flags, models and memorabilia. The museum hosts hour-long tours for groups with advance notice. The Golden Wings Flying Museum is a private museum located at the Anoka County Airport. Although the museum is not open to the public on a regular basis, it hosts family-friendly events put on by the community that are open to the public. Information about upcoming events are available on the museum's website.
Bowling
Give your child the opportunity to test his bowling skills at one of the bowling alleys located in Blaine. Brunswick Zone XL provides an afternoon of fun on a rainy or cold Minnesota day. In addition to bowling, the venue also has a giant arcade, a laser tag arena and a restaurant. Blainbrook is another bowling option that offers more than just bowling. The bowling center also has an arcade and a restaurant for an entertaining day indoors. Both bowling alleys offer bumper lanes for young bowlers.
Library
Explore your child's passion for reading at the Northtown location of the Anoka County Library. The library provides a variety of indoor activities for the kids. Pick out children's books and read them to your children, or check them out, along with movies, music and audio books, and enjoy them at home. You can also bring your little ones to the regularly scheduled family story times that include songs, rhymes and finger plays. The library hosts book clubs, craft activities and character visits throughout the year as well.
National Sports Center
The Schwan Super Rink -- located at the National Sports Center -- is a state-of-the-art facility with eight ice-skating rinks. It services youth hockey, high school hockey, figure skating, short-track speed skating, broomball, open skating and various tournaments. Or, you can just take your kids ice skating during the public skate hours to have some fun. There's a temperature-controlled cafe to enjoy lunch or a quick snack. Skate rental is available. You might also want to sign up your kids for the Sport & Fitness Academy also at the National Sports Center. This is an after-school program for kids ages 9 to 12 that involves healthy fun and sports, including soccer, kickball and yoga, as well as fitness games and a unit on nutrition and healthy habits.
Gymnastics
If your kids have energy to burn, Perpetual Motion Gymnastics offers classes for toddlers to teens. Here, your kids can learn to tumble, participate in trampoline and tumbling -- which made its debut as an Olympic sport at the 2000 games in Sydney, Australia -- or get involved in competitive gymnastics. There are also open gym times designated by age so everyone gets a chance to have safe fun.