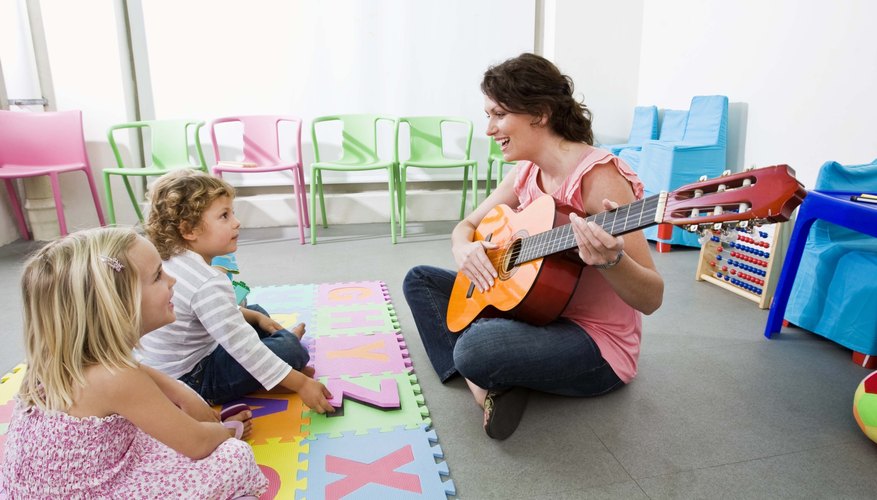 Nestled between day care and elementary school, preschool is an important time of child development, both academically and socially. Researcher Karen Smith Conway, an economics professor at the University of New Hampshire, and Andrew Houtenville, senior research associate at New Editions Consulting, agree that, "Parental effort is consistently associated with higher levels of achievement, and the magnitude of the effect of parental effort is substantial." Parents might find more volunteer opportunities in the preschool classroom than in those of older children, offering them the opportunity to step in and connect with their child's academic and social life early on.
Improved Communication
When parents get involved in their preschooler's classroom, communication naturally improves between parents and teacher, as well as with other parents. Mom and dad have the opportunity to have more frequent, regular discussions focusing on their child, giving them insight into her academic development. They also learn how to prevent problems before they arise, strategies for discipline and what appropriate behavior looks like for the particular age of their child. By being in the classroom with the preschooler, parents can get tips from the preschool teacher on how to implement learning techniques.
Parent Benefits
Back at home, parents who are involved in the preschool classroom can use cognitive or behavioral strategies that they observe from the teacher. Any questions or struggles that you have trying out a new teaching approach can be addressed by your child's teacher the next time she is helping out in the classroom. The teacher is able to play a supportive role to the parents in helping their child reach his full potential both in class and at home.
Teacher Benefits
Many teachers struggle to connect with the parents of their students, and are often unsure that any additional teaching is taking place in the child's home. When a parent takes the time to be involved in the classroom and to get to know the teacher better, the teacher is better able to connect with both the child and her family. It is easier to assess the needs of the student and share information with her parents.
Child Benefits
When a child's parents volunteer in his class at preschool, his home and school lives become linked. It is easier for him to share important life experiences from home with his teacher, including vacations or craft projects, and share stories from school with his parents, such as how he improved his counting and reciting the alphabet in front of the class.