Making aromatic and colourful spa treatments is a creative way to entertain children at birthday and slumber parties. Homemade spa treatments are easy to make and are primarily made from ingredients found in most kitchens. Colour can also be added to spa treatments to coordinate with a party theme or to express kids' personalities. Creating your own spa treatments will also allow you to use gentle natural ingredients that are safe for children's sensitive skin. The steps below will explain how to make spa treatments for kids.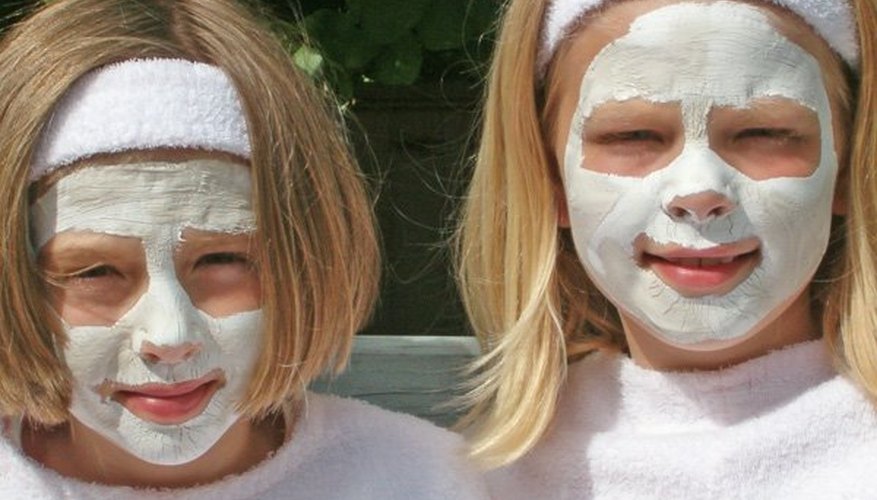 Create a tropical facial. Combine 1/2 mango and crushed pineapple in a blender. Blend until puréed. Pour into a large bowl. Add 1/2 cup chilled green tea and 1/4 cup honey to bowl.
Stir the mixture together until completely blended into a creamy consistency. Use fingertips to apply to face, avoiding the eye area. Let the facial set for 20 minutes. Rinse face with warm water.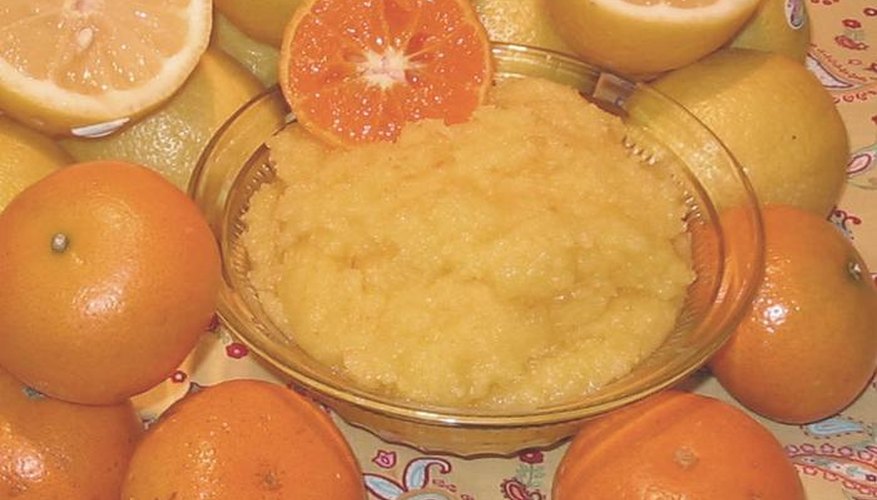 Make a colourful body scrub. Combine 1 cup granulated sugar, 1/4 cup honey, 1 tsp vanilla, 1/2 tsp cherry extract and 4 tbs baby oil in a blender. Blend until ingredients are thoroughly mixed.
Add 2-3 drops of food colouring to the scrub. Blend until colour is consistent throughout the scrub. Use fingertips to apply the scrub to rough areas such as hands, knees, elbows and feet. Gently rub the scrub into these areas and rinse with warm water.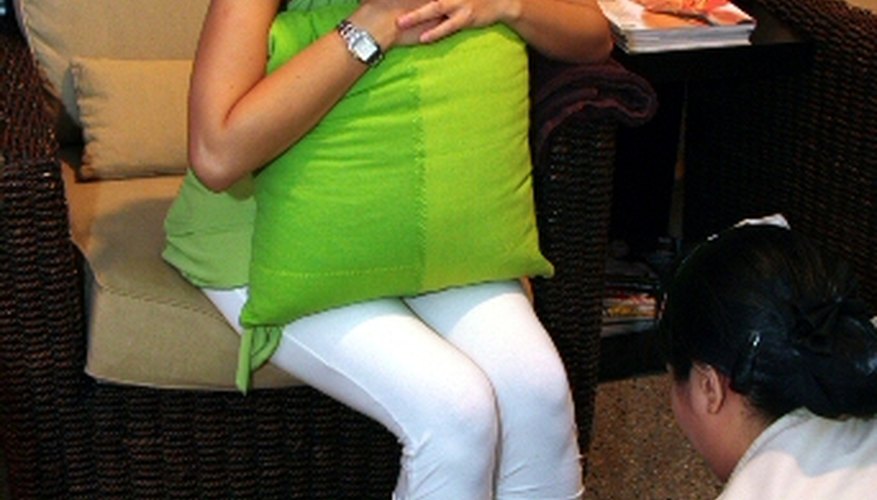 Relax feet in a coloured foot soak. Pour 8 cups water, 3 cups whole milk and 1 tbs cherry extract into a microwaveable bowl. Heat until mixture is warm. Always check the temperature before allowing children to place their feet in the soak.
Add 4-5 drops food colouring in the desired colour. Stir until food colouring is completely mixed into the soak. Place feet in the bowl and soak for 20 minutes. Rinse feet with warm water.
Tip
Let the kids pick the colours of their spa treatments. Add flower petals to the foot soak for a tropical look.
Warning
Make sure that the foot soak is heated to a safe temperature.