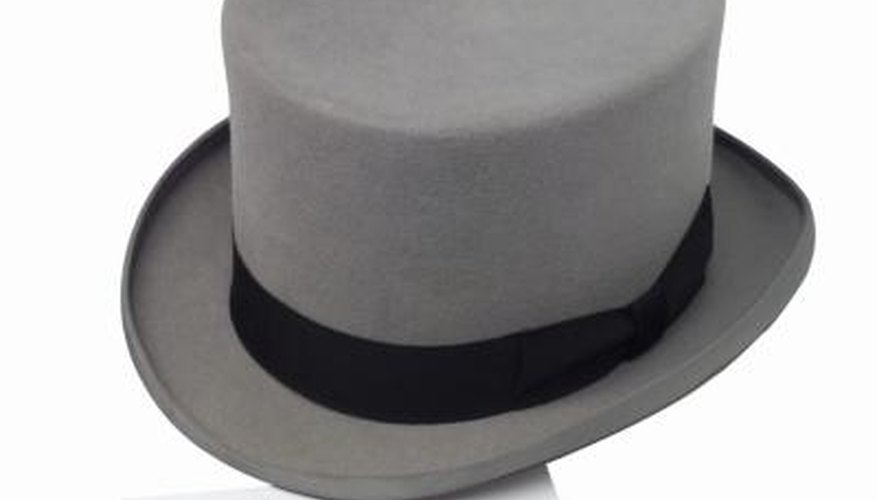 Take inspiration from the famous candy logo Bertie Bassett, and create an edible top hat from liquorice or other candies. These sweet little top hats can be rustled up in just a matter of seconds and make cute party snacks or confectionery decorations. Make them from different coloured candies and use them to decorate cupcakes. Top hat candies make cute favours for magician-themed parties or a groom's pre-wedding celebration.
Open your box of mixed liquorice sweets and other candies, and lay the individual candies out on a tray or plate in front of you.
Sort the candies so you have a pile of longer, narrower tube shaped candies and a pile of thinner, wider, round candies. The long narrow ones will be the top of your top hat, the shorter fatter ones will be its brim.
Take a round candy and place a blob of ready mixed frosting in the centre. Balance one of the longer pieces of candy vertically on top, pressing it down into the centre of the other piece of candy so the frosting is sandwiched between the two.
Skewer the two pieces together by pushing a cocktail stick up through the centre of the bottom candy and into the centre of the top candy. Leave until the frosting has set, "gluing" the two candies together. Remove the cocktail stick or leave in place and use it to secure your top hat onto a cake.