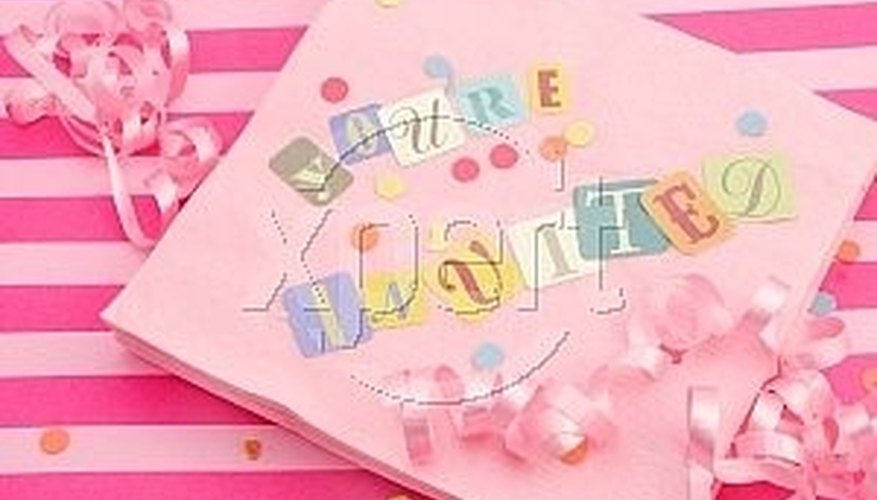 Baby shower invites do not have to be a big hassle or expensive. In fact, they can be fun to create and inexpensive, too!
You can save money and time by creating a birth announcement or baby shower invitation on your computer. Depending on if the baby is born yet or not, take a picture of the baby or take an ultrasound picture or a picture of mom's belly.
Paste the picture onto your paint program and create your birth announcement/ baby shower invitation there. Write in details such as time, place and name.
Upload your picture to a site such as Snapfish or Walgreens.com and add a fun, festive border around it.
If you open a new Snapfish account, you can get your photos free by mail, just pay shipping. If you choose to get them developed at Walgreens, you can pick them up in the store for only $0.19 each.
Save an image of the card on your computer, upload to Photobucket.com and send the image to family and friends as a FREE e-card.
Tip
To save even more money, use an editing program, such as Walmart's free program to place two images on one photo for double the photos, costing you less than a dime per invitation.