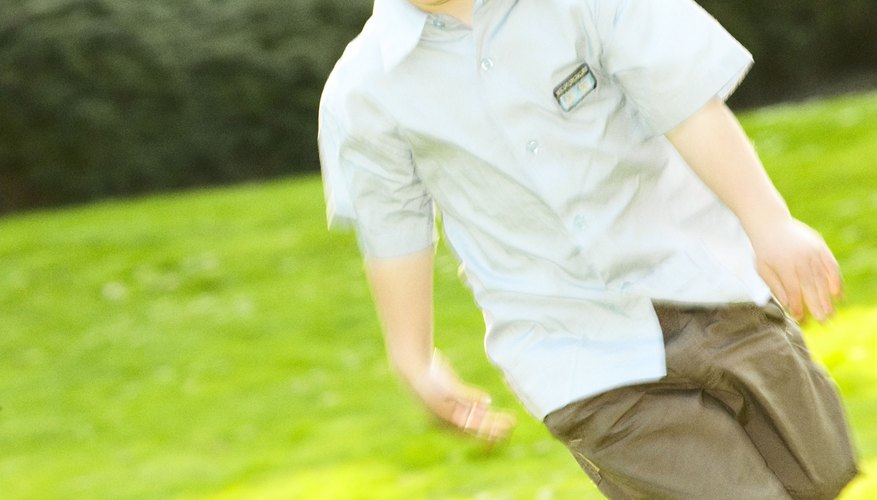 Canton is located in the heart of Michigan, near Detroit. If you are a mom of young children in Canton, you'll find there are a lot of fun things nearby that you and your children will love. We all know how easily little ones can get bored, so it's handy to have activities at the ready to keep them busy and happy. After all, a happy kid equals a happy mom.
Canton Public Library
The Canton Public Library (cantonpl.org) is an ideal place to take your young kids for a day of reading and activities. Best of all, it's free. You can snuggle up with your toddler or preschooler in the children's section and read some exciting stories to get your little one's imagination running wild. Take part in some of the fun activities while you are there, too. ABC Activity Time is for children under 5 and their parents. This drop-in playtime includes puzzles, sensory activities and matching games. Your preschooler will love the "K" Club for children 4 to 6. This program features storytime, snacks and a craft just for your little guy's age group. Your son will have a blast and not even realize he's learning while playing at the library.
Canton Community Classes
You can sign your little man up for some classes through the Canton Leisure Services at Summit on the Park (leisure.canton-mi.org/summit). Summit on the Park is a recreational community center in Canton where you and your kids can go for a day of play. Toddler and preschool classes take place often and range in a wide variety of interests to suit any child. If your kid is a little fish, then perhaps an aquatic class would be right for him. The Parent/Child Aquatics class is for kids up to 5 years old. This class includes swimming lessons taught through creative games, activities and safety routines. You will be right there with him through each class, celebrating his accomplishments and sharing lots of laughs. Maybe your toddler or preschooler loves music and dancing? Music and dance classes are available to help children bring out their imaginations and express themselves. Summit on the Park offers other classes to help your toddler develop fine motor, language and self-help skills.
Canton City Parks
Spend a day outside with your young child, enjoying the sunshine and fresh air. It will do you both some good to get outdoors and enjoy some one-on-one time. Canton Parks and Facilities (leisure.canton-mi.org/parks) prides itself on its excellent parks system. Griffin Park is a small park with two playgrounds where your toddler or preschooler can run and play to burn off some of that endless energy. Barchester Park has just one playground but it also has an awesome nature trail that goes through the woodlands. Take your little guy on a nature walk and see how many birds and animals you can spot. Make an exciting game out of it and see who can spot the most. In the summer months, cool yourselves down at the Splash Playground in Heritage Park and then have a picnic together under a shady tree. This is another free activity that you can do to make lasting memories with your child.
Ann Arbor Hands-On Museum
Take a short 20-minute drive to Ann Arbor and visit the Ann Arbor Hands-On Museum (aahom.org) for a day of entertaining interactive activities and exhibits. Your toddler or preschooler won't be able to get enough of this place, with exhibits like the Block Party where there are hundreds of foam bricks that you can use to build whatever your little one can dream up. At Engineers On A Roll, a combined engineering lab, playspace and climber for preschoolers, you can both play while directing, sorting and experimenting with balls in motion. After a day of exploring at this hands-on museum, you won't believe how much your little one has learned and all while having tons of fun.