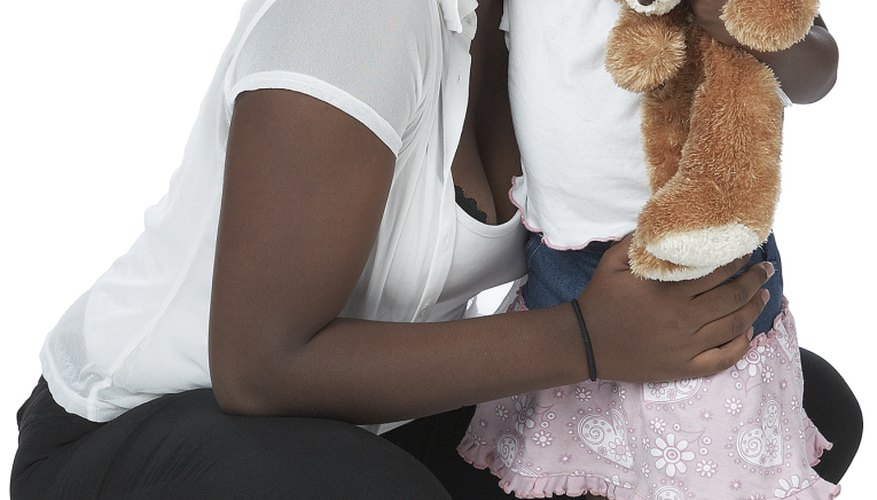 Whether your daughter is a toddler or a teen, spending the day together is an easy way for children and adults to bond and maintain close ties. Between work, carpooling, house cleaning, cooking, homework, school, extracurricular activities and all of the other activities that families engage in, spending mom-daughter often falls to side. Pick a few fun places to plan a mom and daughter day out together.
Spa Day
Relax after a busy day of work or school with a mommy-daughter spa day. Although your preschooler most likely won't appreciate the stress-free environment that a spa has to offer, your tween or teen will enjoy this special time with you. Take a trip together to a local day spa, schedule a massage, book a facial or try out a more exotic type of beautifying treatment such as a mud bath, sugar honey scrub or a mineral body wrap.
Art Museums
An art museum can provide an array of imaginative options. Many museums offer tours or even free art-making programs for families. For example, the Portland Art Museum offers free Sunday family tours that are led by a docent guide. If you are looking for an option that works well with your younger child -- in preschool and younger -- some museums offer parent-child classes that feature art viewing and art-making activities. Add in a mommy-child lunch at the museum's café and a trip to the gift shop to buy a poster or postcard to take home to complete your artistic day out.
Cooking Classes
Instead of turning your nightly dinner-making routine into a chore, have your daughter help you out after taking a mother-child cooking class together. Your child can learn basic food prep skills -- or for teens, more advances styles of cooking -- right by your side. The YMCA offers parent/child cooking classes in many of its centers across the country. Likewise, a grocery store, such as the national chain Whole Foods, has hands-on classes for moms and kids. After going to your cooking class, take what you've learned home and prepare a meal for the entire family, working as a mommy-daughter team. Keep in mind that your child's participation in cooking activities will vary depending on her age. While teens can do almost everything that an adult can do in the kitchen, younger children should never use sharp utensils, work with or near heated appliances or handle raw meats or eggs.
The Mall
Going to the mall remains a popular pastime for tweens and teens. Spending a special mother-daughter day at the local indoor shopping center can turn a blah or boring rainy day into a fun-filled fashion adventure. Visit your daughter's favorite stores, helping her put together a few stylish outfits. While you don't need to give her free range to max your credit card out, you can buy her a new dress or skirt and shirt combo for an upcoming school dance or other event. Another activity to try on your mom and daughter mall day out is a makeover at the shopping center's department store. Call ahead to see whether you will need an appointment or the store allows walk-ins.