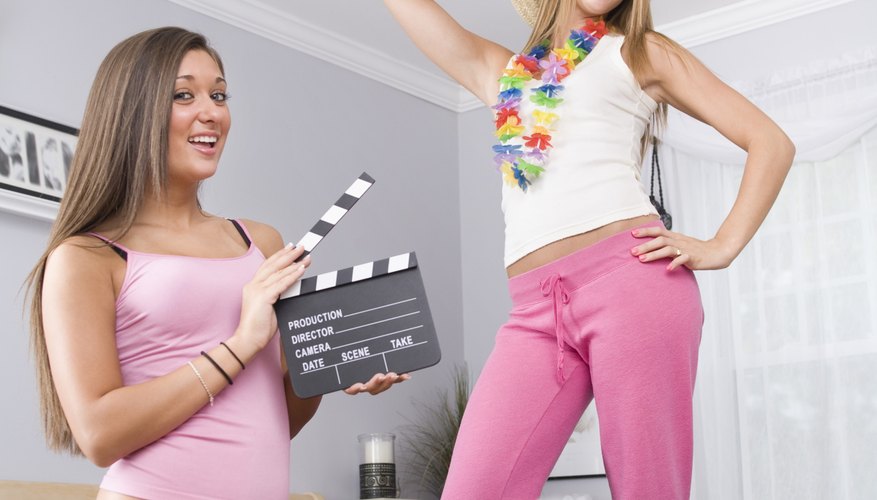 Located within 500 miles of half of the population of the United States, Akron reflects the nation's cultural diversity. No matter what their interests are, Akron has lots to offer teens on rainy or cold days -- or on an overly warm summer day -- when they'd rather be inside than out. Although your teen may be happy strolling the halls of Chapel Hill Mall with his friends, encourage him to let loose his inner history buff, sports fan or art lover by stepping out of his comfort zone.
Things to See
Buy your teen tickets to the Weathervane Playhouse for one of the youth-oriented productions. The Akron Civic Theatre is another choice. It offer plays, tributes to legendary bands and an early view of cutting edge productions. The hands-on experience of the Akron Fossils & Science Center offers your teen science activities and exhibits to explore. He can hang around the 4,500-square-feet museum or head outside to the 2 1/2-acre Truassic Park adventure park.
Classes
If your teen wants to be an actor, enroll her in one of Weathervane Playhouse's acting classes. There are character studies, acting classes and even a class about auditioning for those teens thinking of trying out for one of Weathervane's open casting calls. Teens 15 and older can take a class at the Akron Glass Works Hot Glass Studio. After taking the Beginning Glass Fusing workshop, she can move on to designs like abstract or ocean panels. Or enroll her in a glassblowing workshop. Another studio, All Fired Up, offers a chance to work with fused glass, clay or pottery.
Physical Activities
Your teen can suit up for a fun game of multi-leveled tag at Laser Quest Akron. Encourage him to take his pals for high-tech hide-and-seek in the dark, fog-filled Laser Quest maze. If he prefers sports that move a little slower, consider Bill White's Akron Lanes. He can bowl with a league or just spend an afternoon there with his pals. If your teen is more of a spectator than a player, buy him tickets to see the Rubber City Rollergirls in action. A part of the Women's Roller Derby League, the team competes inside the John S. Knight Center.
Learning
If your teen prefers paintbrushes over sports, steer her toward the Akron Art Museum. In addition to the regular collection, the museum hosts special exhibits and celebrates art in all media. A young history buff may enjoy Stan Hywet Hall & Gardens. The early 20th century manor hosts tours of both the house and the expansive grounds. The American Toy Marble Museum gives teens a peek into the history of American toys. The museum features the oldest American figurine of Santa and a history of the mass production of toys.