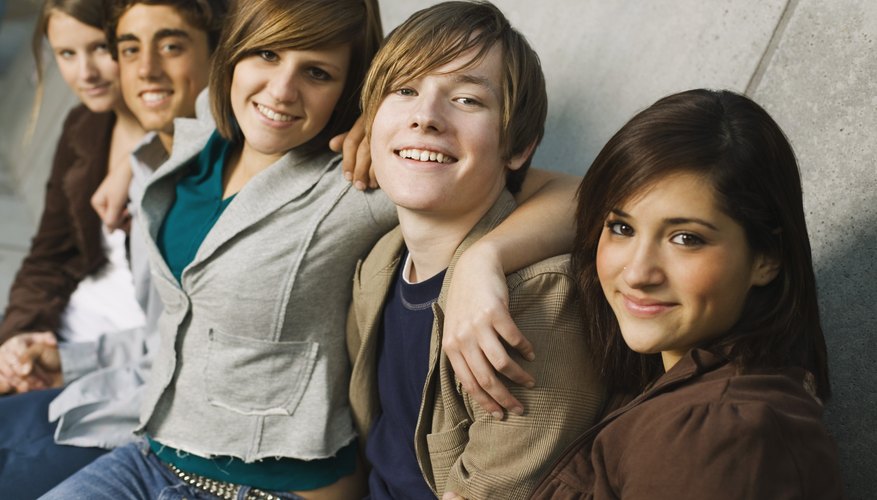 In James 2:14-26, James writes about the necessity of putting faith into action through deeds such as providing food or clothing to individuals who have none. He continues by offering the example of Abraham who was willing to offer son to demonstrate his faith. A teen might say, "That's fine, but those are adults. What can I do at my age?" You can encourage your teen to find practical ways of putting faith in action in your home community and beyond.
Ask your teen, "How did you become a believer?" She might say that you, a friend or a Sunday school teacher told her about her faith. Then ask her, "Whom could you tell about your faith?" Help her make a list of several friends with whom she might want to discuss her faith or encourage them to follow her faith by observing her actions. You could offer to host a dinner or party for her friends where she has an opportunity to share her faith.
Ask your teen, "How is your life different from those who don't share your faith?" He could list some faith practices, such as prayer, reading sacred texts, attending faith services at your local house of worship, or serving others at home. Talk about other service options with which your teen could get involved, such as contributing money he earns from doing small jobs to a charity that helps those in need. He could also do yard work free of charge for a neighbor who can't do the job herself.
Encourage your teen to join a local service project, volunteer at a soup kitchen or homeless shelter, or volunteer to tutor young kids who need academic assistance. You will probably have to sign permission forms for your teen to participate, but you can take it one step further and volunteer with your teen. Your involvement sets a good example and ensures that your teen stays safe while volunteering.
Suggest that your teen organize her friends to take on a project that demonstrates her faith, such as collecting cans of food for a food bank, or collecting blankets to give to a ministry that works with the homeless. Ask your teen, "Who do you think would be happy to work with you on the project?" Make a list of friends and invite them over to talk about the project. You can talk to each teen's parents to ensure they give their permission and know what's involved.