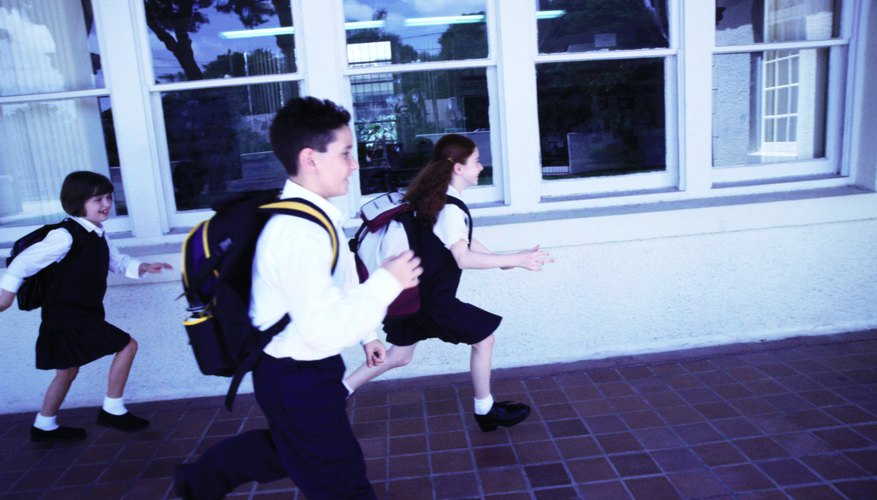 Young people face enormous peer pressure to keep up with fashion trends -- and even to help create them within their small bubble-like arena of school life. Since the first public school adopted uniforms in 1987 as an antidote to relieve that pressure and to improve behavior and performance, a nationwide trend has catapulted 23 percent of schools nationwide to follow suit, according to the U.S. Department of Education. But does it really make a difference? A fresh wave of studies suggest that it does indeed positively impact behavior and academic achievement.
Academic Achievements
Scott Imberman, economics professor at the University of Houston, investigated findings in 160 urban schools over a 13-year period. The results showed a steady increase in both attendance and test scores across the schools requiring uniforms. Four other studies ranging from 1998 to 2005 documented a conclusion that schools requiring uniforms in conjunction with other reforms showed the greatest improvement in test scores, attendance and graduation.
Social Implications
Take away the fashion competition, and suddenly the playing field is even. Richard Kent Murray, professor at the Military College of South Carolina, reported in 2002 that students who wore uniforms reported an increase in confidence and self-esteem following the switch. Five years earlier, Gail Mancini of Indiana University noted that students agreed that uniforms encouraged a sense of belonging. Additional research found that once students stopped focusing on dressing to impress, they were able to focus on the real purpose of school: learning.
Cost Considerations
The U.S. Department of Education reports an average annual uniform cost of $249 per student. That number may seem steep, but compare it to the $730 to $1,280 range that the average parent spends yearly on her child's wardrobe, according to the 2011 report published by the U.S. Department of Agriculture. A cost-savvy parent can also save 20 percent at the uniform companies' yearly winter and spring sales.
Behavior and Safety Research
In 2003, teachers reported a decrease in gang activity after uniforms were implemented, according to researchers Mary Stafford and Kathleen Wade. Researcher Sharon Shamburger further discovered a drop in "discipline infractions, out-of-school suspensions and juvenile referrals" in schools using uniforms. Long Beach Unified School District, the largest public school system first to adopt a uniform policy, reported a surprising decrease in school crime -- 90 percent in suspensions, 96 percent in sexual offenses and 91 percent in overall crime. Even the younger grades showed an 85 percent decrease in fighting incidents.