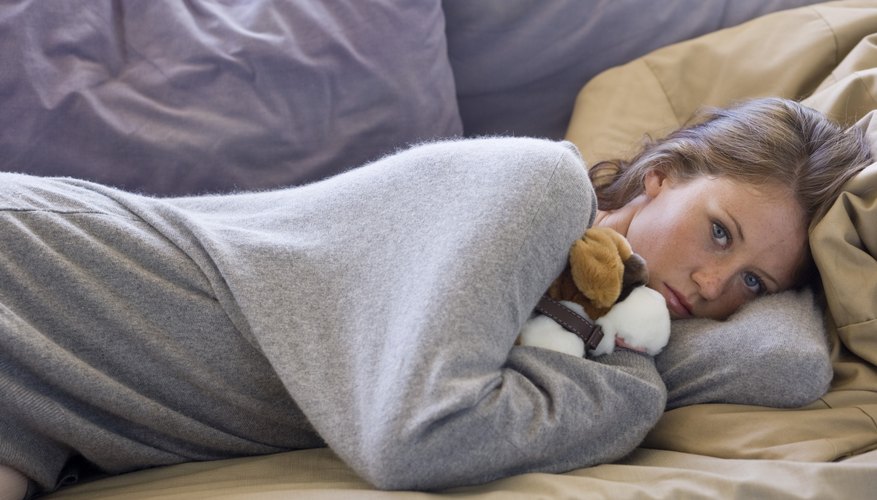 Your teen hands you a paper that bears the scars of being crumpled -- no doubt in frustration. As you glance at it, you can immediately see that it is her final report card for the year. Your eyes skim across the dreadful grades before settling at the bottom of the report where you see the likely source of your teen's upset -- she is being held back. Now what? As Dr. Laura Markham states, grade retention can have a major impact on a teen's self-esteem and potentially influence her future academic performance. Work to reduce the negative impact of retention by helping your teen as she deals with this undesirable occurrence.
Speak with the school about alternatives to retention. You can sidestep the negative emotional impact of retention if you find an alternative for your teen. Express your concern about your teen's retention to school personnel and state your desire for an alternate option. Many schools offer summer school -- or give you the option of taking summer school in a neighboring district -- in lieu of repeating an entire year of schooling, according to the Center for Development and Learning.
Talk to your teen about her emotions. Your teen may adopt a hard-as-nails exterior and pretend that being held back a grade has no impact on her. Don't believe her. Talk to your child about what retention means and what she will do differently in the future. Ask probing questions like, "Why do you think you were retained?" By forcing your potentially reticent teen to talk to you, you can better understand her emotions and show her that you are there to support her, says the National Association of School Psychologists.
Engage your teen in future planning. According to a 2006 National Center for Education study, teens who drop out were five times more likely to have been retained than their non-drop-out peers. Don't let your teen's retention dictate her future. Instead, actively talk to her about what she wants to be and help her understand what she needs to do to reach these goals. With these dreams in sight, dropping out may seem like a less tempting option to your frustrated learner.
Involve yourself in your child's academics as she starts her next school year. The best way for you to prevent your teen from being retained again is to stay on top of her academics. The National Association of School Psychologists suggests that parents of struggling teens keep in constant contact with their children's schools. Monitor your child's progress and, at first sign of struggle, speak to the school about what you can do to help reinforce at home what she is learning in the classroom. By remaining actively engaged in helping your child, you can substantially improve her chances of success.