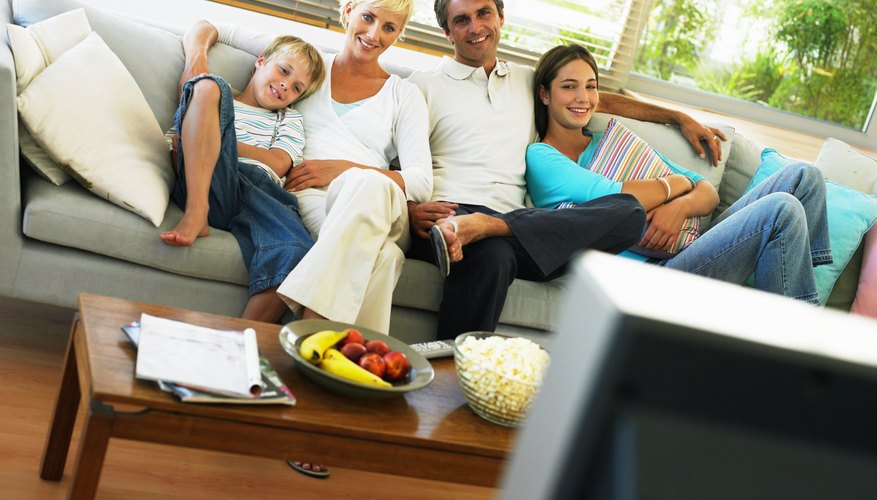 In the era of video games, text messaging and after-school activities galore, having a close-knit family can seem like an impossible task. Spending time that you do have together under one roof can create a tight bond that makes kids feel connected and identify with their own family cultures. Close-knit families offer each other support and encouragement through all the phases of life.
Enjoy the simple things in life with your children. Take a walk, go to an art museum and taste new foods at cultural fairs. Avoid filling each afternoon with endless activities and classes, and allow your kids to have plenty of downtime to go outside or play a game around the kitchen table.
Include your children in your daily activities instead of living parallel but separate lives. Let your kids hang out with you on occasion when you are talking to your friends instead of distracting them with your tablet or a pack of crayons. Teach your children the art of conversation and the joy of lingering around a restaurant table to discuss life. Create a family culture where everyone has value.
Connect with your kids on a daily basis by eating dinner together. Eating meals together as a family lowers your child's risk of getting involved with drugs, alcohol and experimenting with sex at an early age, according to Aha! Parenting. Make sure to give your kids plenty of attention, include everyone in the conversation and laugh together.
Show affection to your children to create feelings of attachment, from bear hugs to high fives. Play together and participate in enjoyable activities, such as going to the movies, bowling or camping. Realize that a playful family cures stressful days and relationship tension.
Encourage open communication between family members and discourage secrets. Allow each family member to express his opinion and talk through difficult emotional times. Show your children how to support and stand up for each other.
Tip
Close-knit families often put others first, help each other through crises and spend time with their siblings outside of the house.