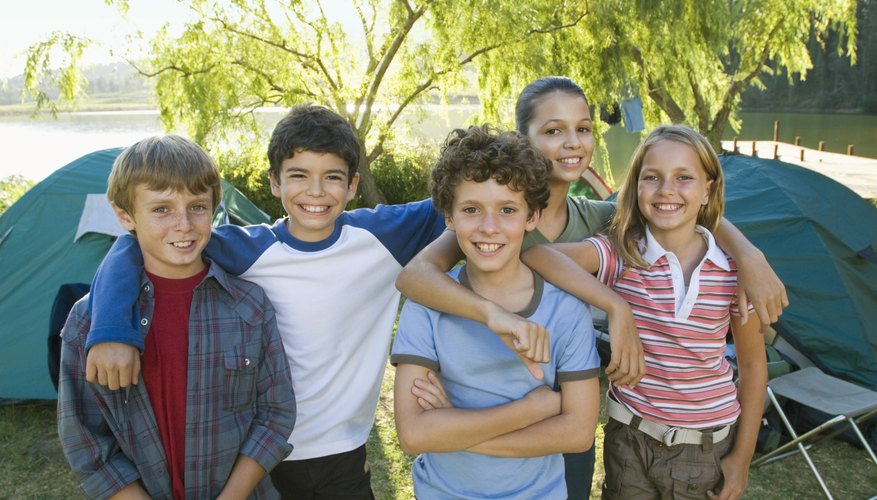 Even though Brooklyn is home to more than 2.6 million people, the borough is not considered a city but, instead, one of five boroughs comprising New York City. Brooklyn's kids are culturally rich and economically diverse. School typically begins in September and ends in June. Once school breaks for summer vacation, city-operated summer camps go into full force, offering daily, weekly, and overnight camps throughout July and August.
New York City Parks and Recreation Summer Camps
New York City's Parks and Recreation Department operates Brooklyn Summer Day Camps, open to kids ages 6 to 13. Acceptance to the camp is based on a lottery system, and siblings are not necessarily placed at the same location. Turn in applications by early March and specify on each child's application which New York City site, you are interested in. Summer camp runs in July and August, providing a basic structure of daily activities, as well as field trips to cultural and educational museums around the city. Whether your child is learning a new outdoor sport or participating in a scavenger hunt through one of Brooklyn's parks, dinner time will be especially fun while listening to your young one's tales of daily exploits.
Urban Park Ranger
Brooklyn's Marine, Prospect and Fort Greene Parks hosts New York City's Parks and Recreation Department Urban Park Ranger Summer Camps. The premise of Urban Park Rangers is to teach your child how to take care of the environment by cooperating with other team members, using problem-solving skills in a safe, non-threatening environment. Your child can participate in single-day programs where he will learn how to paddle a canoe, fish, navigate with a compass and collect shallow-water creatures. Overnight summer campers experience the joys of pitching a tent, hiking at night and playing camping games under the stars.
New York City Housing Authority
The NYCHA includes more than 40 community centers in Brooklyn. Typically, centers are open from 9 a.m. to 5 p.m. Monday through Friday during the summer months. Besides daily summer camps, NYCHA welcomes overnight campers to the Gateway Overnight Camping Program held at Floyd Bennett Field. Kids ages 8 to 14 not only experience all the outdoor fun of camping within their own borough but also learn composting and recycling techniques at Ecology Village.
Brooklyn Cultural Adventures Program Summer Camp
The Brooklyn Cultural Adventures Program is composed of six Brooklyn cultural institutions, including Brooklyn Children's Museum, the Brooklyn Public Library and Prospect Park Zoo. Each organization has partnered to provide a culturally enriching summer for your child. The two-week summer camp takes your child on a two-a-day excursion through each institution. Children 7 through 12 years old are eligible to apply. Past camp adventures include conducting Venus fly trap experiments at Brooklyn Botanic Gardens, celebrating the year of the tiger at Brooklyn Children's Museum and creating a "Wild Things" movie at the Brooklyn Public Library.