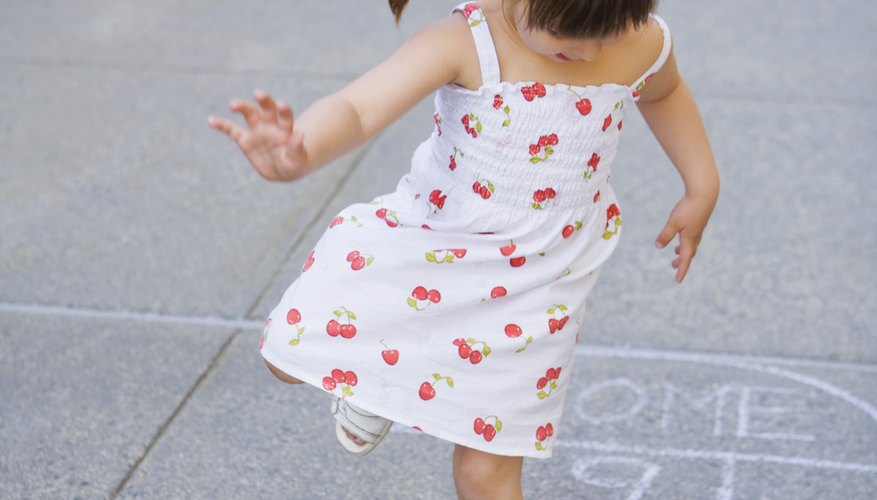 Toddlers and preschoolers need age-appropriate activities to engage their imaginations and teach them about the world around them. Parents want to stop hearing "I'm bored." Activities, when not overdone, can provide the inspiration for little ones to start their own projects and hobbies in their free time. It's a win-win. As the third-largest city in West Virginia, Parkersburg offers an array of activities to keep the kiddos busy.
Sports
The Parkersburg YMCA (parkersburgymca.org) offers a variety of sports for children, ages 3 years and up. Have you spent too many days cooped up with your kids bouncing off the walls? Inclement weather won't stop youngsters from working up a sweat with indoor activities such as indoor soccer, basketball dribbling lessons, swimming, karate and tumbling. Sunny days are the chance to play tee-ball, flag football and outdoor soccer. Besides the benefit of siphoning all that rambunctious energy into play, the instructors also work to teach your junior athlete some good sportsmanship.
The Arts
With programs like Mini Monet for toddlers, and Preschool Picasso, the Parkersburg Art Center (parkersburgartcenter.org) truly welcomes youngsters. The center dedicated one of their six galleries for kids to experience art, hands-on. Toddlers and Preschoolers are always free (parents are free on Wednesdays). Muddy Mondays, Saturday Clay, and Kids Draw and Paint will allow children to experience many mediums of art without destroying your home. At the Performing Arts Connection and Education (pacewv.com), classes are offered to all ages. Creative Movement, Ballet, Tap, Jazz, and Kindermusik are among the offerings. Their Boys Only class proves that dance is definitely not just a girl thing. Currently, the dance program allows students to try each style of class free of charge before committing. What more could any kid want?
Indoor Fun
As soon as your child can say 'ball', they can try their hand at rolling a ball at Emerson Bowling Lanes (http://emersonlanes.com) or Pike Street Lanes (pikestreetlanes.com). They might develop a love for bowling . . . or striped shoes. The Funderdome (funderdomelasertag.com) recently remodeled an indoor miniature golf course. The Tropical Island course features a wood boardwalk and real sand for little hands to touch. If the thought of sand in hair and pants is too much, the Funderdome offers a Western-theme, and a Pirate-themed miniature golf course, as well.
Parks
Your explorer can get the chance to ride a boat and visit an island at Blennerhasset Island State Park (blennerhassettislandstatepark.com) during the summer and early fall month. If they are interested in digging, they might enjoy the Blennerhasset Museum complete with archaeological exhibits. The Parkersburg city park system provides free horseshoe courts, tennis courts, miniature golf, picnic shelters, and playgrounds. If that's not enough to satisfy budding explorers, Wood County Recreation Commission (woodrecreation.com) provides Parkersburg children with various festivals, an annual fishing derby, and various sports and crafting opportunities.