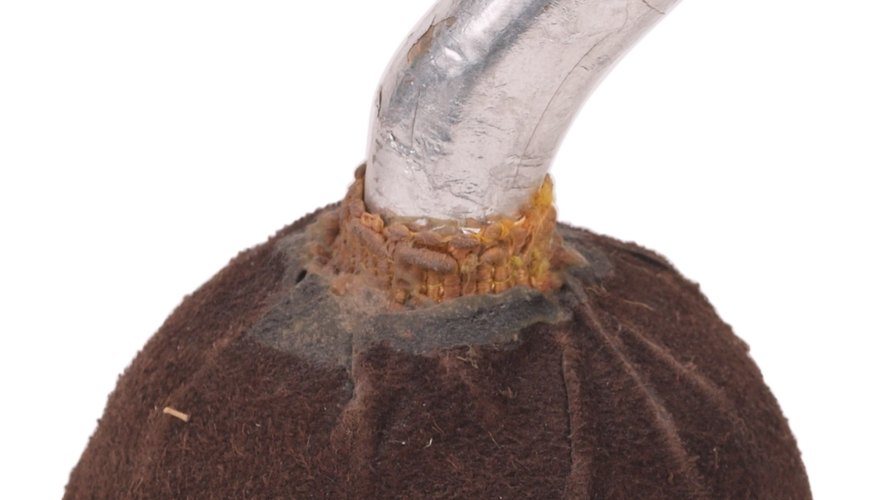 Captain Hook is technically a villain from the beloved story of Peter Pan, but his dastardly deeds haven't stopped children around the world from being intrigued by his hook hand and swashbuckling ways. If your child loves all things pirate, perhaps he'd like a Captain Hook costume to play dress-up with. If it's close to Halloween, the costume is sure to be the most adorable of all trick-or-treaters, as well.
Clothing
The foundation of any good Captain Hook costume is the shirt, jacket and pants. Actually, they're tights, but if it's your son dressing up, he doesn't have to know that. Find your child a pair of tight black stretch pants or a pair of thick black tights. Some versions of Captain Hook wear red pants, so that's up to you. Put a pair of knee-high white socks over the pants and pull them up to your child's knees. Top the pants with a white ruffly button-down shirt and a red coat with tails. Search thrift stores and used costume shops to track down these items at a fraction of the cost of buying them brand new.
Accessories
No authentic Captain Hook costume is complete without a fake hook hand, which you should be able to find in costume shops or thrift stores. A fake sword that your little swashbuckler can brandish will also add authenticity to the Captain Hook get-up. Add a red cowboy-type hat with a white feather plume. Look for a red cowboy hat at party supply stores and then add a craft feather with a dot of hot glue for a cheap and easy Captain Hook hat. Add a pair of black boots and your little pirate will be ready to cause mayhem for Peter Pan and his friends.
Additional Accents
If you want your child to be mistaken for a miniature Captain Hook, consider adding a curly black wig under the red hat. Draw a dastardly mustache on your child's upper lip with black face paint crayon to make him look even more authentic. You might use the black face paint crayon to draw on thick, bushy eyebrows, too. Face paint crayons are available in most party supply and costume stores.
Considerations
Choose clothing items that fit your child. When children wear clothes that are too big, they are more likely to trip and fall down. Select a hat that won't fall over his eyes either, because that will make it hard for him to see where he's going. Look for a plastic hook hand and sword at a costume shop. Plastic ones are the safest options for your child to play with. If you have a difficult time drawing a pirate mustache, try a stencil, recommends MaryAnn F. Kohl, author of "Making Make-Believe: Fun Props, Costumes and Creative Play Ideas." You can draw your stencil on a piece of heavy paper or buy one from a costume store.