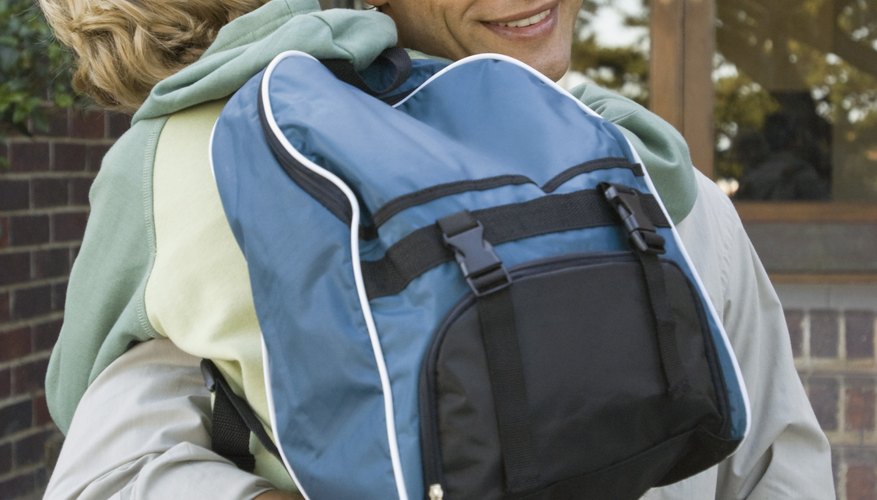 Parents know that a good education leads to a productive, satisfying life, full of opportunities. It's your job to instill the value of education into your children so they may reap the benefits. Set the precedent for success at school from the first day of Kindergarten. Support your child throughout his entire school career by showing interest in what he's doing and taking learning a step further at home.
Show Interest
According to KidsHealth.org, kids are more successful in school when parents take an interest in homework. (See Reference 2) Provide a regular homework routine and a quiet space for her to work. Show interest in school by asking your child about her day, encouraging her to talk about what she likes and doesn't like about school. Attend school events or volunteer in your child's classroom to show that her time and efforts at school are valuable to you.
Read
Dr. Seuss wrote, "The more that you read, the more things you will know. The more that you learn, the more places you'll go." (See Reference 3) Once your child learns to read, he has the ability to learn for the rest of his life. Carry on with the reading rituals you began in your child's early years, when reading was a daily opportunity to snuggle, bond and unwind. Encourage your child to read to you as he learns, but make sure to keep reading to him so he can still relax and enjoy a good book. Be a good role model by reading for your personal enjoyment as well.
Create a Home Learning Environment
Although your child's formal education takes place at school, you set the tone for the home learning environment. Create opportunities for learning and exploring at home every day. Let your child see you learning new skills or finding solutions to problems. Integrate concepts your child learns at school into home-based activities, like practicing measurement while cooking dinner or creating a model of Earth's landscapes from the recycling bin. Blend the line between school and home, teaching your child the importance of learning wherever you are.
Expect Success
When you expect your child to succeed, she will learn that you have faith in her to do her best at school. Praise her accomplishments by recognizing her efforts to get there instead of the finished product. The pride she'll feel for a job well done will provide the motivation to keep doing well in school. Encourage her to work hard and help her when she needs it.