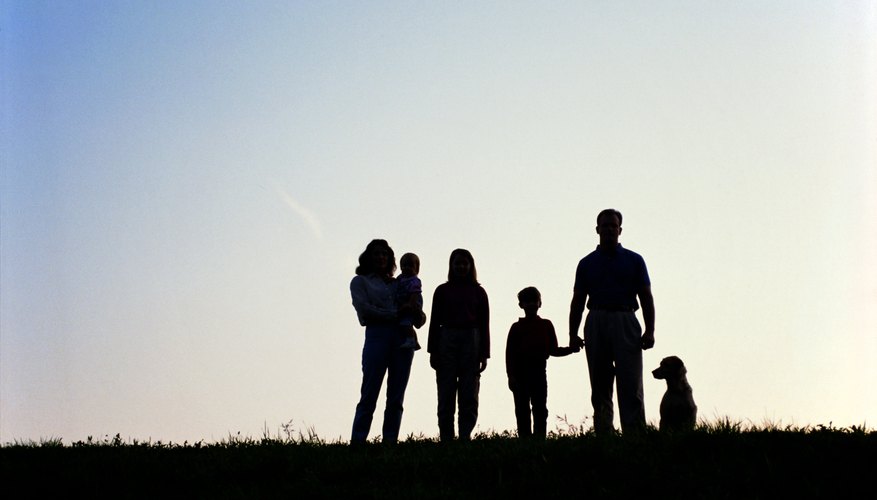 Maybe the word "blended" conjures up images of something smooth and effortless. When it comes to blended families, that image can be far from reality because blended families, much like other families, can have their rough patches. However, parents in blended families can work together as a team to create a loving, safe refuge for kids who might feel as though they are stuck in the middle.
Take it Slow
When blending two families, the biggest mistake parents make is rushing to make the family feel like they imagined "The Brady Bunch" was. They need to let it unfold naturally. You cannot force relationships, especially with children. Even before moving the once-separate families under the same roof, adults can choose to take the relationship with their stepchildren slow. Work on making your marriage strong, which will form the core of the new, blended family. A new family dynamic will form in its own time.
House Rules
Before entering the war zone of setting rules and boundaries in the home, parents of blended families should sit down together behind closed doors to determine their mutual goals and expectations. A unified front as the heads of the household will go far when dealing with children and stepchildren and give a sense of security to the kids. In the beginning of the second marriage, it is generally more effective if the biological parent does the disciplining with the support of the spouse. The home will run more smoothly when each family member understands his role and responsibilities.
No Bashing Rule
Forming a blended family does not eliminate biological parents who might still be involved in their children's lives. As a couple, help each other to not bash a child's other parent, and bite your tongue when necessary. According to HealthyChildren.org, kids tend to show intense loyalty to their biological parents, and insulting them will alienate you as parents, creating resistance to bonding as a new family.
Alone Time
Blending families can be emotional and draining to your relationship. Keep your marriage strong and unified by continuing to date your spouse. Regularly schedule time together -- go out to dinner, see the latest movie or head to the nearest hotel for a romantic evening. Kids Health recommends keeping the lines of communication open to keep problems from festering. A couple who remain connected make an enduring parenting team.