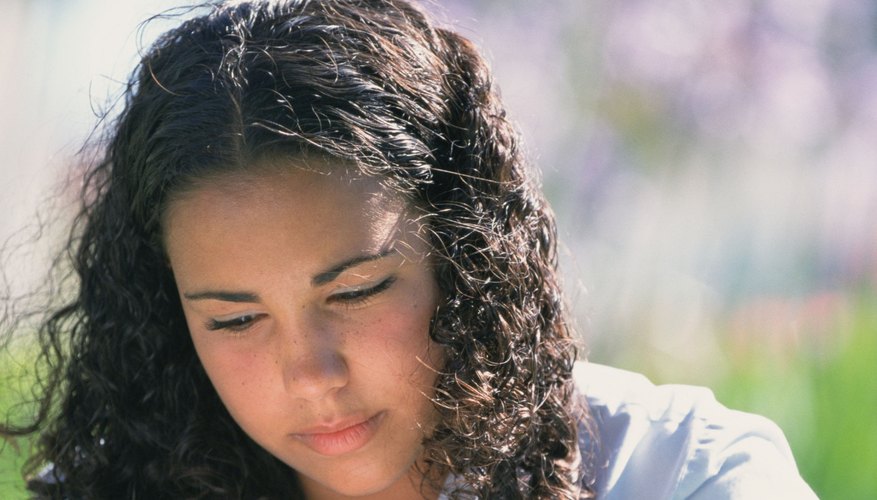 Teens are among the most spiritually active individuals, according to a July 2010 survey by the Barna Group, a research organization that surveys the faith and spirituality practices in America. Your teen daughter's Bible class probably includes more activities that just Bible reading. If the activities are relevant to her, she could continue these activities throughout her life.
Bible Reading
Bible reading is an important component to any Bible class, but if the passage doesn't seem relevant to your teen, it won't have much effect on her life. The passage read should have a practical application to her life. For example in Daniel 3, three Hebrew young men must either bow to a golden statue of the king or be burned alive in a furnace. Your daughter's class could discuss living for God and following his law when it isn't popular, trusting God when laws are unjust and witnessing through action. If the class reads Matthew 6:7-15, they could discuss how to pray, why forgiveness is important and what the Lord's Prayer means.
Prayer
Prayer is a big component of teen spirituality, according to the Barna Survey. Your daughter's Bible class could share prayer concerns and praise reports and promise to pray for one another through the week. Each girl can ask someone in the class to be her special prayer partner, sharing prayer needs through the week, such as an important test, a relationship problem or an illness. The girls can share answers to prayer each week to encourage their faith and see how prayer works.
Music
The teen girls can include a song during the Bible class to prepare the girls' hearts for study and to encourage a spirit of worship and reverence. A praise and worship or other contemporary Christian song is effective for this purpose and could be more meaningful to teens than many hymns found in church hymnbooks. A teen who plays an instrument or who can sing well can lead the music.
Faith in Action
The Barna survey reports that many teens are reluctant to share their faith. The class could include a discussion on how to share the lesson with other teens or how to share personal testimony one-on-one with other teens. Teens could also discuss how to put their faith in action through service, such as helping out in the children's Sunday school department, volunteering to cook a meal and deliver it to church home bound members or raising money for a children's shelter or to build water wells for impoverished communities across the globe through Water.org or Ryan's Wells.