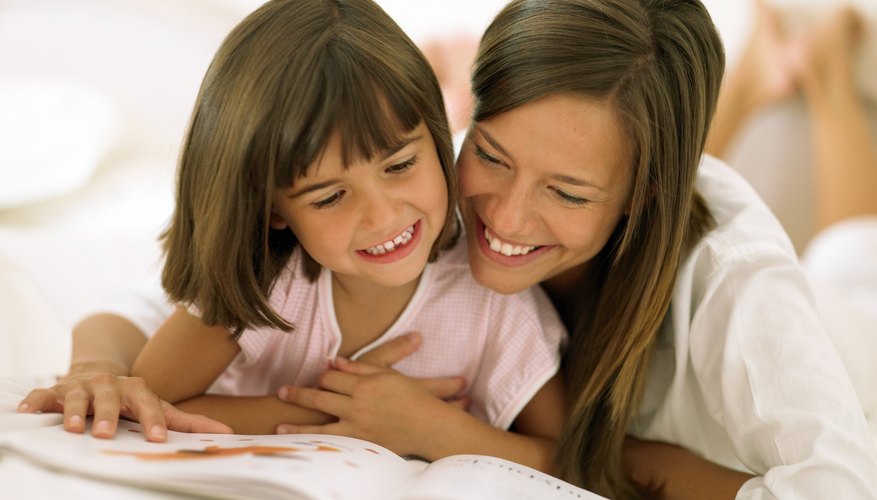 The day-to-day routine of motherhood can feel challenging for some moms, especially if they're staying home with the children. One key to a fulfilled and satisfying life involves keeping the days interesting, even in the face of a daily grind. Break the monotony with engaging and interesting activities.
Hobbies
While caring for your children is the No. 1 task, make time to pursue a hobby or two. Whatever you enjoy, from painting to knitting to flower arranging, should fit into your day somewhere, suggests Debra Gilbert Rosenberg, author of "Motherhood Without Guilt." If your kids nap, you might spend part or all of a naptime pursuing a hobby. You could also schedule hobby time in the evening after your kids go to bed. Your partner might even help out with kid duty while you spend time on a hobby.
Learning
Taking a class can be an effective way to keep your mind engaged. If you're still working on a degree, take a class to continue to earn credits toward your degree. Even if you don't have a degree in progress, consider several types of classes. Learn a new form of art such as pottery or jewelry-making. Take a class to learn a new skill such as gardening or cooking. Some class venues might even offer on-site child care for students.
Exercise
Staying fit and healthy is an important activity for everyone, including moms. Your options for exercise are many, including walking or jogging with the kids in a jogging stroller and bicycling with kids in an attached trailer. Another possibility could be joining a fitness center or gym to take classes or use exercise equipment. A benefit of joining a fitness center might be onsite child care provided for members.
Social
To avoid isolation and monotony, it can help to connect with other moms and children. Look for opportunities to meet other parents such as at community programs or library story times. Search for a children's play group with regular outings and scheduled play times. Once you have a network of other moms, arrange additional social gatherings to enable everyone to connect. A "mom's night out" or even an organized clothing exchange might be ways to spend time socially with other moms, suggests Melissa Stanton, author of "The Stay-at-Home Survival Guide." You might find that both you and your children benefit from the social contact with other people one or more times each week.