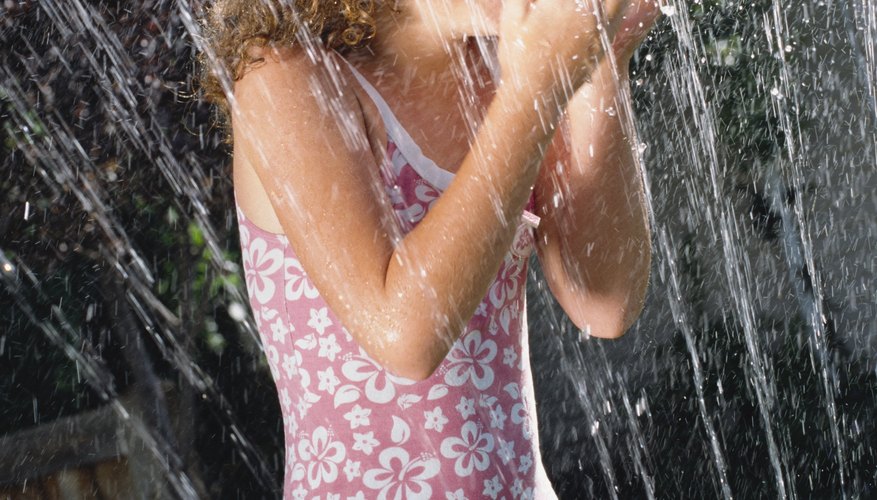 Just 20 miles from Chicago, Illinois is the community of Hickory Hills, within the Palos Township. Even though it's just a short drive from the big city of Chicago, Hickory Hills has a small-town feel with a gorgeous landscape featuring the hickory trees and rolling hills for which it's named. Residents and visitors can find an array of kid-friendly activities in and around this community.
Outdoor Activities
You can enjoy the great outdoors with your children at the Children's Farm, 8-minutes away in Palos Park. Here, kids can get hands-on experience to learn what life is like on a real farm, enjoying hayrides, a farm tour, horseback riding and even summer camps. Or, you could stay in Hickory Hills and cool off on a hot summer day at the Splash Pad, located at the Kasey Meadow Park. Additionally, the park has a playground for 3- to 5-year-olds, a playground for 5- to 12-year-olds, sporting facilities, picnic areas and a sledding hill in the winter. Alternatively, you could take your kids fishing at the pond located within Martin Park.
Programs and Classes
You can also check out the classes and programs offered for kids through the Hickory Hills Park District. Children, ages 4 to 17, can participate in a soccer training camp to learn soccer techniques and tactics, while 6- to 11-year-olds can go to the hitting/pitching camp to improve their baseball skills. Kids ages 8 and up can take horseback riding lessons or attend horseback riding summer camp. Teens can participate in a Zumba party night, take skateboard lessons, learn how to sew, or go on a field trip to places like Raging Rivers Waterpark or the Taste of Chicago Tour.
Educational Opportunities
If you make the 26-minute drive into Chicago, you can take your kids for a visit to The Field Museum. The museum offers family programs, like Dino Camp, a two-day camp where your children can learn all about dinosaurs, dig for fossils and see Sue, the T-Rex's skull. Your kids can also explore exhibits, such as Living With Wolves, to get a peek into the lives of wolves living inside Yellowstone National Park, or Underground Adventure, where they can "shrink" to the size of a bug to see what life is like underground. Or, take your children to The Children's Museum in Oak Lawn, just 10-minutes away from Hickory Hills. Inside this interactive museum, your kids can enjoy hands-on fun with exhibits like Build It!, where they get to use real tools to create construction projects. In Tummy Time, your little ones can learn by using their senses, while spending time on their tummies, developing hand and arm muscles.
Family Fun Attractions
You can also take a 10-minute drive to Burbank, where your entire family can play the day away at Haunted Trails Burbank. You'll find a variety of fun attractions here including go-karts, batting cages, amusement rides, miniature golf and an arcade packed full of games. Or, stay right in Hickory Hills and visit PGN Fun Village at the Hickory Hills Resort. Inside, you'll find a gigantic play structure with tunnels, slides, climbing activities and a ball pit. Outside, you and your kids can play some mini golf on the two courses with features like waterfalls, mountains, rivers and a giant castle.