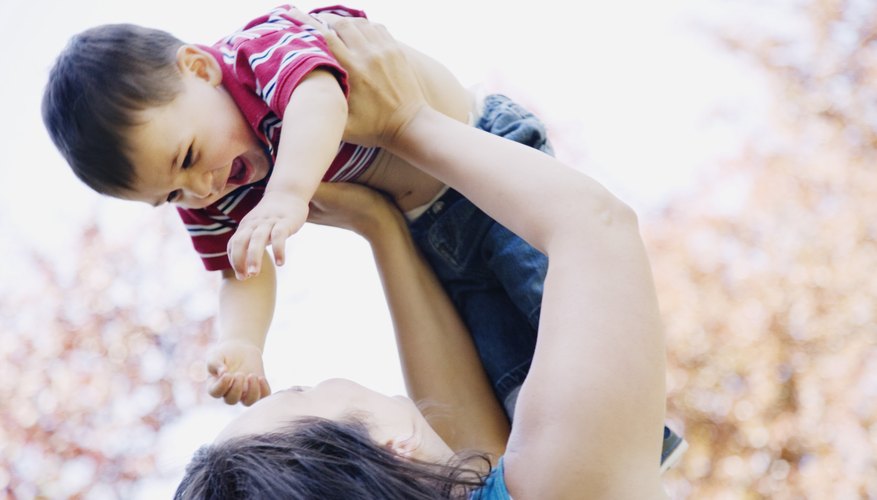 Catering to the many needs of your little one can be rewarding, but on some days, the tedium of it all can have you feeling--and maybe acting--crankier than your child. Sounds like it's time for a change of pace. Lucky you! Andover, Massachusetts, is full of activities perfect for sparking wonder in infants and toddlers--and soothing your own inner 2-year-old.
Nature Adventures
Perhaps you have a budding botanist, biologist or zoologist on your hands. It's never too early to introduce your little scientist to the natural world, and the list of green spaces in Andover is long. If you're looking for something a little wild, Ward Reservation, which is run by the Trustees of Reservations (thetrustees.org), can provide hours of exploration for tykes. The picnic areas and boardwalk over the bog make for a stimulating child-friendly outing. The Massachusetts Department of Conservation and Recreation's (mass.gov/dcr), Harold Parker State Forest is another place for the whole family to enjoy nature's calming Zen. With accessible beaches and restrooms, the forest is convenient for strollers. Other activities include a nature center and bike and horseback riding trails. Imagine your little one's excitement upon spying a horse through the trees!
Playground and Park Explorations
For a quicker outing, playgrounds and community parks are sometimes a little easier to navigate than Andover's nature preserves and state parks. The best ones for the younger crowd are Penguin Park (near the intersection of Burnham Road and the railroad bridge) and Ballardvale Playground (at the intersection of Andover Street and Clark Road). Both parks have gear designed especially for toddlers and preschoolers, and provide a quieter atmosphere than some of the other playgrounds in the area. For an extra-special sensory treat, stop by Andover Youth Services' (andoveryouthservices.com) skate park and watch the action. Big kids whirring by on wheels will captivate your toddler, and the sound of skateboards on concrete will stimulate even the youngest ears.
Cultural Outings
If you've wanted to immerse yourself in some of Andover's cultural or historic attractions but have avoided them because you think they're too grown up for baby, think again. Everything is new and exciting to your child at this age; a trip to the Andover Historical Society's (andoverhistorical.org) Amos Blanchard House and Barn Museum or the Phillips Academy's (andover.edu) Robert S. Peabody Museum of Archaeology and Addison Gallery of American Art is likely to give your little one just as much of a thrill as it gives you. This might not be the case in a few years, so take advantage of your child's blank slate now before the words "I'm bored" become a mainstay of his vocabulary.
Structured Programs
If you and your bugaboo are looking for something more structured than a walk in the park or a stroll through the museum, keep in mind that Andover's Memorial Hall Library (mhl.org) has a Children's Room that offers all types of activities for infants and toddlers. Most programs last 30 minutes and focus on language development through rhymes, songs, story time and puppet shows. The Town of Andover's (andoverma.gov) Department of Community Services (DCS) puts together quite the lineup of family activities. Sign up for Early Bird Soccer to encourage your baby Beckham, or enroll in DCS's Music for Tots to nurture your baby Gaga. There's even a Baby Ballet class for 20-month to 3-year-olds. These structured programs give you and your little one the opportunity to socialize, which is especially important if the two of you spend a lot of time doing your own thing.